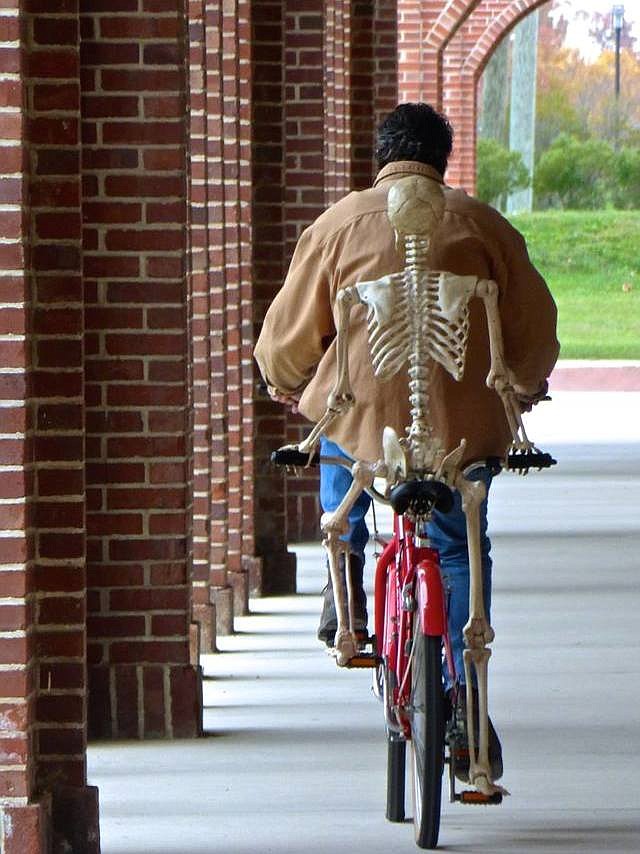 With October come the thrills and chills of the Halloween season. That includes the return of the now annual Workhouse Arts Center Haunted Trail. This year's fully redesigned Haunted Trail will feature a "Breakout" theme to delight and scare. After all the Workhouse was once a prison.
The Workhouse Arts Center Haunted Trail is made possible with community involvement that "makes this event one-of-a-kind, as hundreds of dedicated scare actors, make-up artists, and volunteers from across the region come together to provide thrill-seekers a frightening story-based experience about prisoners, guards, insane clowns, and jail cells," said Ava Spece, President and CEO.
While you await entry to the Haunted Trail, settle your fear by joining in the Historic Ballfield for classic Halloween movies and the ghostly bar for drinks and snacks. Watch for your number on the screen; no waiting in line.
"Our Haunted Trail event is a remarkable tie to our mission. We are impressed every year by a veritable army of young people who join us to work the event. They develop a tight-knit community of their own as they dive into the season," added Spece. Their experiences include key roles in "this large-scale production with positive opportunities to bond over costumes, acting techniques, and the artistry of creating ghastly make-up."
For Caroline Blanco, Vice Chairperson of the Workhouse Board of Directors, "Positive engagement in the Workhouse's Haunted Trail has truly been a very important experience for these young people."
Jason Wills (Lake Braddock Secondary School Junior) said, "I think this is a great opportunity to be with your friends that become family to you…The Haunt is like a second family and you can never forget the memories you make."
"This event had made a major difference in my life. The Haunt helps me let out my creative side without judgment," said David Blanco a 2019 Lake Braddock Secondary School 2019 graduate and now freshman at VCU.
Working again at the Haunted Trail "allows me to come back to the Haunt family and friends that I loved working with the past season. They are really great people and they are fun to be around and work with," said Northern Virginia's Lauren Salley.
While guests await entry to the "Haunted Trail," classic Halloween movies will be screened on the Workhouse mall area with snacks and beverages available.
Where and When
Workhouse Arts Center presents the "Haunted Trail" at 9518 Workhouse Road, Lorton. Trail opens Oct. 4 and remains on weekend nights thru Halloween Night.

Dates and times: Oct. 4, 7-11 p.m., Oct. 5, 7-11 p.m., Oct. 6, 7-10 p.m., Oct. 11, 7-11 p.m., Oct. 12, 7-11 p.m., Oct. 13, 7-10 p.m., Oct. 18, 7-11 p.m., Oct. 19, 7-11 p.m., Oct. 20, 7-10 p.m., Oct. 25, 7-11 p.m., Oct. 26, 7-11 p.m., Oct. 27, 7-10 p.m., and Oct. 31, 7-10 p.m. Tickets: $20. Visit www.workhousearts.org or call 703-584-2900. For more information on tickets and opportunities for those 16 years and older to serve as scare actors, make-up artists, and ticketing staff, visit www.workhousearts.org Note: Guests should dress for their comfort based on the weather.