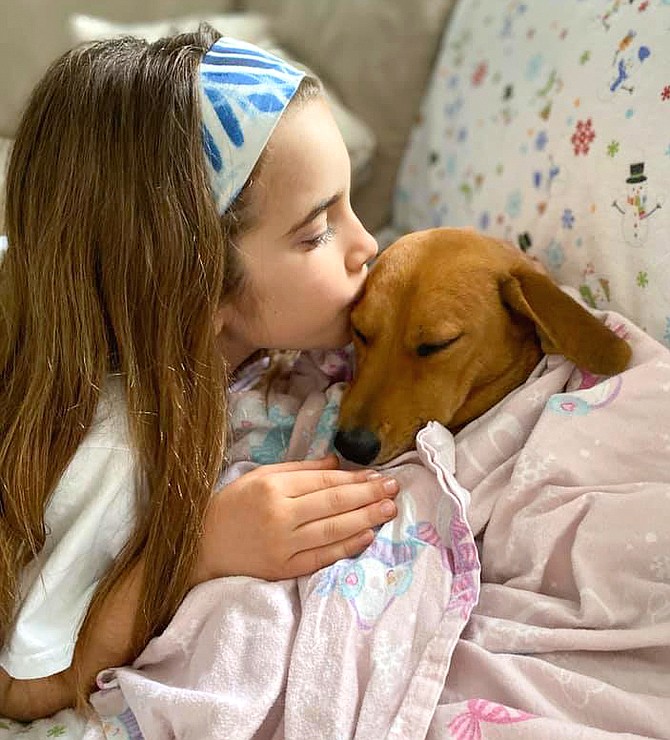 Lost Dog & Cat Rescue Foundation (LDCRF) in Falls Church has pledged to continue taking in animals in need during the COVID-19 crisis, when shelters across the country are facing disrupted operations and the looming likelihood of exceeding capacity. To make room to help overburdened shelters and their animals, LDCRF is asking the community to please step up and host a foster dog or cat in the coming week, and even consider adopting. Fostering is a fantastic way to take advantage of extra time at home, and as an added bonus: isolation is much less stressful with a four-footed friend!
During this anxious time, we are all faced with some difficult decisions. Our shelter partners are feeling the strong effects of significantly decreased adoptions and are quickly running out of space, many of whom have had to close their doors to the public. Many rescue organizations are also at capacity and unable to help municipal shelters by taking in pets. Thanks to our supporters and wonderful community opening their homes to our rescue animals, we're extremely fortunate to currently have space and are happy to help. We will do what we can to alleviate this recent pressure on our shelter partners. To do so, we'll need even more people to adopt and foster dogs and cats over the coming weeks.
In accordance with guidance from the government and national animal welfare organizations such as American Pets Alive! (AmPA!), Lost Dog & Cat Rescue Foundation is working under enhanced protocols and procedures to promote public health. We've shifted to adoptions by appointment and are now having supporters meet dogs outside where it's easier to maintain social distance whenever possible. "We are taking precautionary recommendations very seriously, and at the same time, maintaining our commitment to doing everything we can to help animals in need.
Members of the public can provide critical support by adopting, fostering, or donating today. To find out how to adopt or foster a pet, visit www.lostdogrescue.org. To make a contribution to LDCRF's life-saving efforts, visit https://lostdogrescue.org/donate-now/. To order supplies from the organization's wishlist, go to https://amzn.to/2xcdP8I.
Lost Dog & Cat Rescue Foundation is a nonprofit animal rescue organization in Falls Church, intaking and adopting out nearly 2,000 dogs and cats per year. Its primary focus is on rescuing animals at risk of euthanasia in municipal shelters, where space becomes an issue. LDCRF also participates with national organizations to rescue animals in the wake of natural disasters and in the event of large-scale hoarding cases. LDCRF runs a vibrant "dogventure" program that allows members of the community to take a dog out for a few hours or a day.
The writer is Executive Director, Lost Dog & Cat Rescue Foundation.