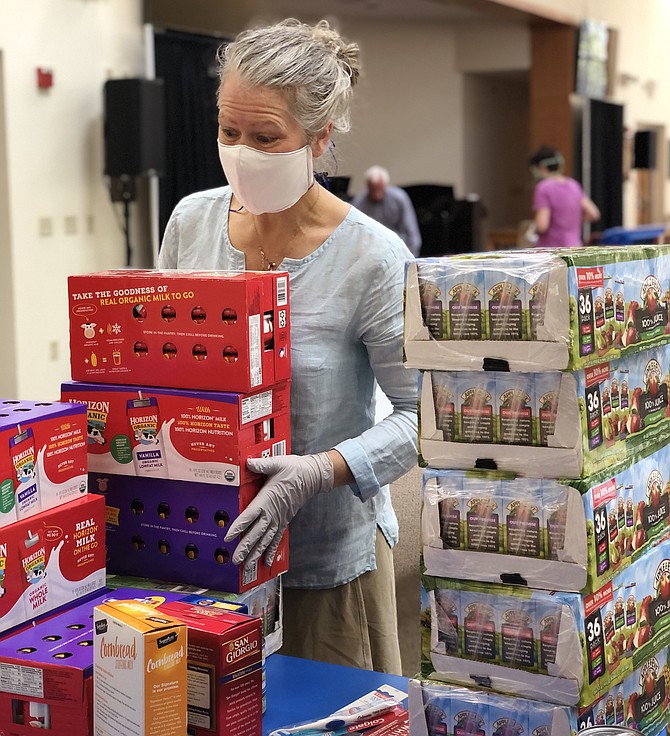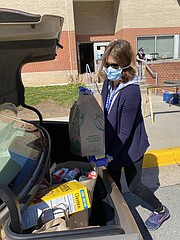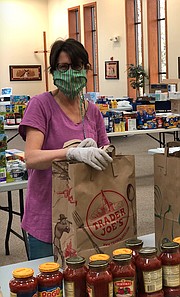 COVID-19 shuttered South Lakes High School in Reston, but it did not stop the work of the school's PTSA (Parent Teacher Student Association) Food Pantry. "Since the start of all of this, Food Pantry organizers have been planning how they can continue to support our community while adhering to health department guidelines for social distancing. The dedication of the volunteers, significantly limited for safety reasons, is nothing short of amazing. They tapped into the kindness of Good Shepherd Lutheran Church in Herndon to continue their amazing work of getting food to needy families," said the school's Principal Kim Retzer.
Andy Sigle of Reston is part of the leadership team that launched the pantry in 2017 for students on free and reduced lunch. He said that as of March 2020, the pantry was filling more than 190 orders per week, but now with COVID-19, pantry volunteers could not continue business as usual. Luckily, volunteer Holly Vanderhoof who is also the Community Service Coordinator at Good Shepherd Lutheran Church came up with an idea. "We're thrilled to be able to offer space and volunteers," she said. According to pantry coordinator Roberta Gosling, no-contact drop-off bins are located in front of the church, or food can be shipped directly there.
Volunteers then sort and pack approximately 20 pounds of items into shopping bags for families then bring them to the school for distribution. "Each week, we continue to see the relief on the faces of those who use the service," said Retzer. Visit southlakesptsa.org/the-pantry for donation and distribution information.