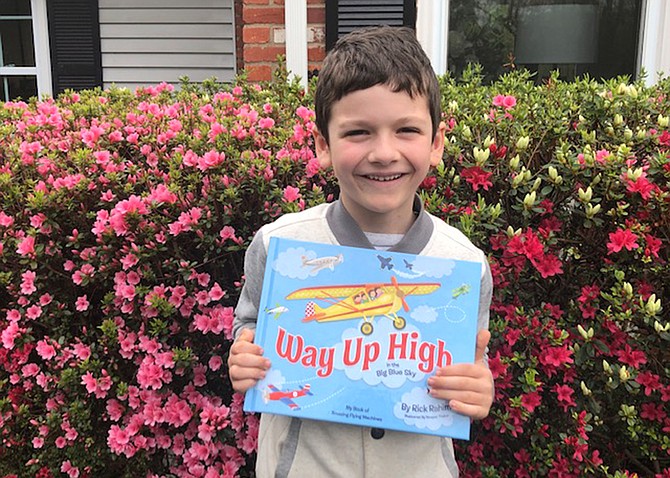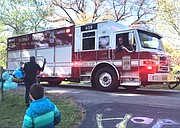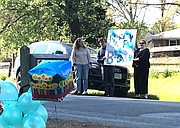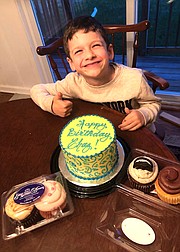 Chaz Kiser's birthday celebration plans weren't shaping up the way he hoped, with a big party with friends and cupcakes. What is these days, really? But when you are turning seven, the disappointment can be overwhelming.
His mom, Silvie Stankova, struggled to find a way to make his birthday special. The most appealing idea she heard was to throw a "party" where people keep the recommended six feet social distance by driving by the birthday child's home. Running with that concept, "Chaz's Drive-By Parade" was born.
"[Chaz is] obsessed with police cars, fire trucks, toll trucks... ambulances," Stankova told the Fairfax County Police Department and Fairfax County Fire and Rescue when she reached out to see if they might participate. She didn't have high hopes, figuring they were very busy and was thrilled when each responded immediately to her request. Chaz's Drive-by Parade was on the schedule, and barring emergencies, they would all be there.
Stankova cast a wide net, reaching out to friends in the area as well as posting on Nextdoor hoping a few would drive by.
Around 4 p.m. on April 16, Stankova and her husband, Charlie Kiser, bundled up Chaz and his 9-month-old sister, Evie, to get some fresh air. And the cars started coming. For an hour, they kept coming. And coming. And coming.
In addition to friends, neighbors and strangers, Chaz reported that there were three fire trucks, one ambulance and 4 police cars. Stankova added that while she couldn't confirm those numbers, North Point Fire Station 39 had sent the fire trucks and ambulance.
Several of Chaz's friends came by and decorated his driveway with sidewalk chalk to add to the festivities. The farthest celebrants came from D.C., and friends and strangers alike made signs and brought cards and gifts. Children's author, Rick Rahim, who apparently lives in the area, stopped by to bring Chaz a signed copy of his book, Way up High in the Blue Sky. Chaz was delighted.
The folks at Edibles Incredible Desserts, hearing about the celebration via Nextdoor, dropped off a cake and cupcakes which were enjoyed by the entire family. Cupcakes are actually Chaz's favorite. One car pulled up and three strangers hopped out—all carrying signs and singing happy birthday.
Chaz was shocked by all of it. He was impressed that so many people "did a special thing for [him]." He estimates that 70 – 80 came by. His mother isn't so sure, but acknowledged there were a lot.
Chaz's parents were overwhelmed. Kiser was particularly impressed, "[The community's response] reinstated my belief in people wanting to celebrate life regardless of where you may stand on any issues. The whole community, including people we don't even know and never met, chose to come out…in a safe way and celebrate life. It made me feel great."
It's worth noting that, even in the excitement, all gifts and cards were wiped down, prior to being enjoyed.
While Chaz would have loved to have had a party, he said this was better, "[A regular party] wouldn't have been as good, the fire department and police probably wouldn't have come."