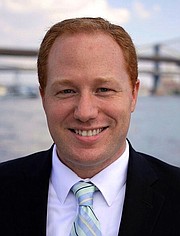 Fairfax City wants its small businesses to succeed, and it's showing it in a tangible way by putting its money where its mouth is. Via its Economic Development Authority (EDA), the City just awarded a total of $1 million in grants to the more than 150 eligible businesses that applied for them.
Furthermore, in satisfying the EDA's goal of promoting equity and inclusivity throughout the City, some 70 percent of the recipient businesses are owned by minorities, women or veterans. Each business will receive a grant of at least $5,000 to reimburse expenses incurred during the commonwealth's shutdown or to adapt their procedures and develop new products.
Called ReConnected Grants, they're funded by some of the CARES Act money Fairfax City received from Virginia. And the City is especially proud that every small business that applied for one of these grants, and met the minimum eligibility requirements, received it.

In addition, nearly a quarter of these businesses will receive an additional $5,000 – for a total of $10,000 – for establishing innovative or creative, new, best practices and techniques. These modifications enabled them to make the needed adjustments to conform to mandatory compliance measures. Those grantees will be announced next week.
"I'd like to thank our Mayor and City Council for their leadership in establishing this ReConnected Grant program for our City's small businesses during this time of uncertainty," said Economic Development Director Chris Bruno. "The City and EDA remain committed to supporting as many businesses as possible, and this program does just that. I also thank Governor Northam's office for providing the City with this critical allocation of CARES funding."
After entering into a grant agreement, the businesses will be eligible to submit reimbursement requests for items and activities such as: Creating new innovative marketing campaigns, purchasing new protective equipment and cleaning supplies, hiring specialized sanitization services, reconfiguring space to comply with social-distancing guidelines, and supporting a portion of their employees' salaries. They may also seek reimbursement for eligible expenses occurred during the initial shutdown.
Michelle McCrady of BACINI Photography received one of the grants and couldn't be happier. "We're extremely thankful to Fairfax City's EDA and the ReConnected team," she said. "Our business has struggled immensely during COVID-19. This grant will help facilitate the process of rebuilding our business so we can effectively operate while doing our part to ensure the safety of our customers and employees."
She called the grant "an incredibly helpful resource that will give us and so many others in Fairfax City a fighting chance. We're deeply grateful for the program and for all who were involved in making sure it was easily accessible to so many of the City's small businesses."