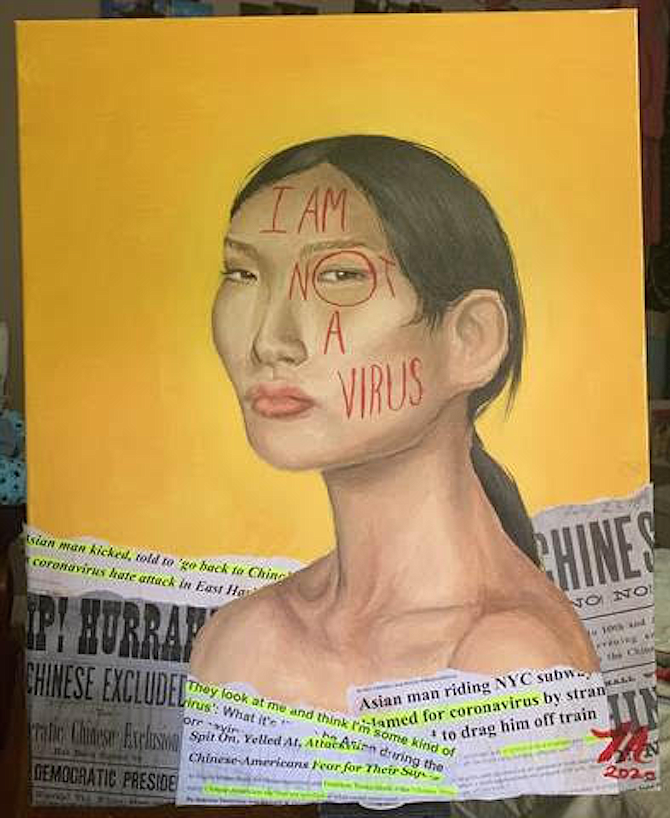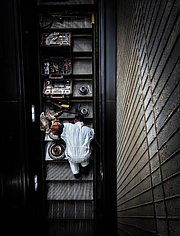 Two Churchill High School students were selected winners in Maryland's 6th District Congressional Art Competition.
Each year, the House of Representatives hosts the Congressional Art Competition, recognizing talented high school artists who live or attend school in each Congressional district.
U.S. Rep. David Trone (MD-06) announced the winners of Maryland's 6th District Congressional Art Competition in mid-August.
William Ahn, a 2020 graduate of Churchill, and Tarina Amaralikit were among the eight winners Trone announced.
Ahn won First Place for his photograph "The Working Man."
Amaralikit won best Mixed Media for "I Am Not a Virus."
Amy Gilbert, an art teacher at Churchill, said she taught Ahn photography for four years at Churchill.
"His work is a photograph. As an artist, he has always been creative and hardworking, not afraid to take risks. Very detail-oriented and always has a smile," she said. "[He was] really a pleasure to teach."
Other winners from Maryland's Sixth District included:
Marwaha Rohin, a senior at Northwest High School, Germantown, won the Spirit of the District award for her photograph Protest at the White House.
"Protest at the White House was one of the photos I took for an assignment called "city life." I wanted to capture the fervor of the man protesting," Rohin wrote in an email.
Homeschooled student Micah Ehart received the Staff Pick award for a drawing titled Woman in Blue.
Best Collage went to Lucille Covington from North Hagerstown High School for Oh What a World.
The Best Computer-Generated Work, Burning Stones, was created by Katherine Tomlin from Northwest High School.
Christina Hviid, of Urbana High School earned the Best Drawing Award for her work: Vida y muerte.
The Best Painting, titled Faded, was created by Jenny Cheng from Saint James School, Hagerstown.
"I am constantly amazed by the number of talented and creative young people that can be found right here in Maryland," said Trone. "This year's winner was chosen through public voting on social media, with William Ahn of Winston Churchill High School receiving the most votes for his artwork entitled 'The Working Man.' Congratulations to William and our other winners for their impressive achievements."
The winning works will be displayed for one year at the U.S. Capitol.