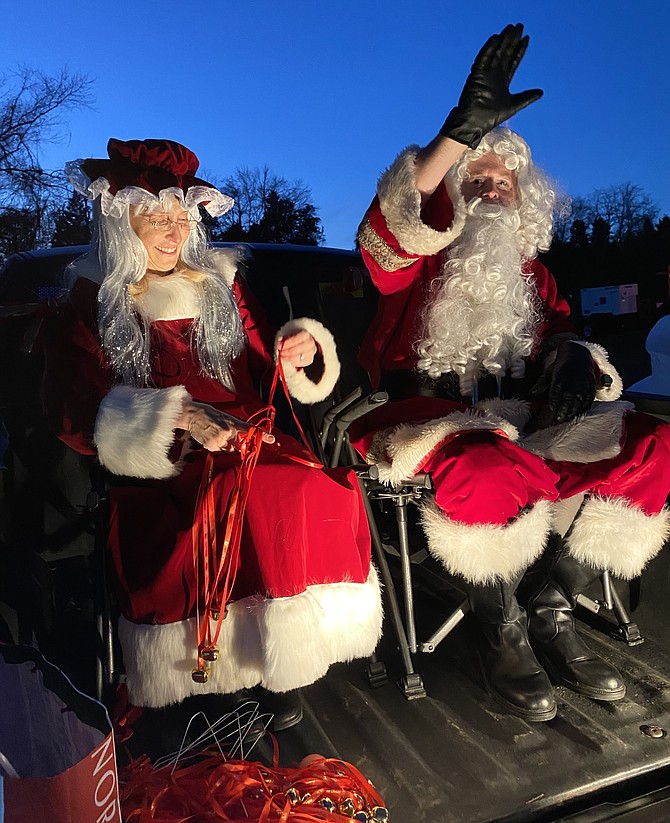 As we close the chapter on 2020, many may feel tattered and beaten down as they look to 2021. We are all survivors of a whirlwind year where many of us felt a roller coaster of emotions including tragedy, adversity, uncertainty, and loss. Choosing to be optimistic is not perpetuating a Pollyanna or excessively cheerful attitude while ignoring negative emotions and experiences. It is facing the adversity, experiencing these emotions as they occur and believing for an opportunity to survive victoriously through it. Optimists see a difficult situation and choose to find a way, anyway. They persist to support the downtrodden, to overcome, to problem solve and ultimately to add value to others around them. To all reading this, you have exemplified these actions at some point in your life, if not everyday. You are an optimist. You are an everyday hero.
I'm thankful to have witnessed many examples (big and small) of this spirit in Great Falls and only have room here to list a few:
The Langley HS Junior Optimist club persisting to meet virtually through the pandemic and writing letters of encouragement and gratitude to health care workers laboring in COVID units, many of them sacrificing time from their families as they have to be quarantined from them.

Mike Kearney, owner of the Old Brogue Irish Pub, which has been integral to community gatherings for years, playing live music on his patio so many patrons can still celebrate St Patrick's Day, safely socially distanced outdoors.

Community members who designed and produced artful masks and sold them for just $5 in front of Safeway when there was a shortage of masks in stores. If we have to wear masks, why not make them beautiful and spread cheer!

The Great Falls Optimist club providing Thanksgiving meals and Holiday meals for local families in need, which they have done for years.

Celebrate Great Falls' successfully booking Santa and Mrs Claus so they wouldn't be denied spreading holiday cheer to our children at the Christmas tree lighting ceremony. What a wonderful event it was!
And the list goes on. If you have an example of optimism in Great Falls, big or small, we invite you to post it on our Facebook page so we can celebrate them with you!
As a community, we are always better together. And together, we can look forward to 2021 with a face of positivity, hope and optimism. From the wise words of poet Christian D. Larson, author of the Optimist Creed, I invite you to free yourselves from the same resolutions you broke in 2020. Instead, promise this for yourselves for the coming year:
"Promise Yourself
To be SO STRONG that nothing can disturb your peace of mind. To talk health, happiness and prosperity to every person you meet.
To make all your friends feel that there is something in them. To look at the sunny side of everything and make your optimism come true.
To think only of the best, to work only for the best and to expect only the best.
To be just as enthusiastic about the success of others as you are about your own.
To forget the mistakes of the past and press on to the GREATER ACHIEVEMENTS of the future.
To wear a cheerful countenance AT ALL TIMES and give every living creature you meet a smile.
To give so much time to the improvement of yourself that you have NO TIME to criticize others.
To be too large for worry, too noble for anger, too strong for fear, and too happy to permit the presence of trouble."
Dr Babcock serves as Treasurer of the Great Falls Optimist Club and is Medical Director, Artius Integrative Medicine nestled in the heart of Great Falls. She and her family have been part of the Great Falls community for 17 years.