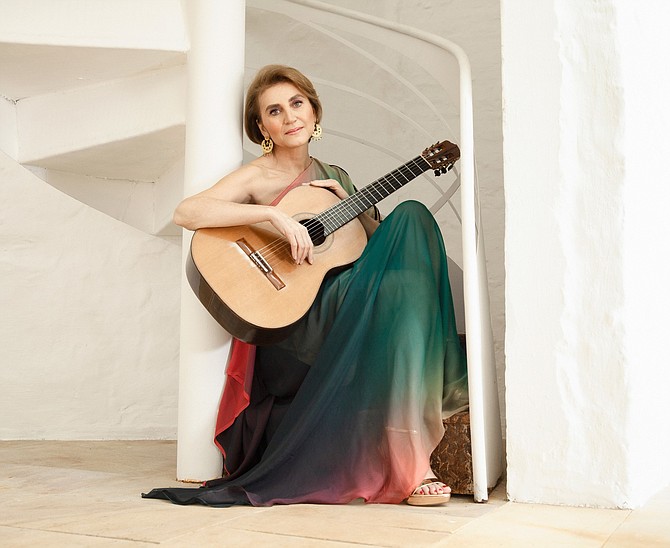 The Alexandria Symphony Orchestra, under the direction of Maestro James Ross, continues the 2019-2020 Season on Saturday, Feb. 15, and Sunday, Feb. 16, presenting music by Schubert, Mozart, Castelnuovo-Tedesco and Florence Price. Maestro Ross has nearly completed two full seasons with the ASO as its new Music Director.
Bringing the voices of women and composers from diverse backgrounds to the ASO stage has been a common thread throughout this season and one of Maestro Ross's programming initiatives. "Our seasons include familiar music of Beethoven, Mozart and Schubert as well as unfamiliar and re-emerging composers like Florence Price and Mario Castelnuovo-Tedesco," says Ross.
Opening and closing the February performances are works by two masters: Mozart's Serenata notturna and Schubert's Symphony No. 5. Mozart's serenade features a solo string quartet accompanied by string orchestra. Schubert, who admired and emulated Mozart, presents a light and lyrical Fifth Symphony with elegant melodies.
Headlining the program is celebrated classical guitarist Berta Rojas performing Mario Castelnuovo-Tedesco's Concerto No. 1, considered one the premier concertos in the guitar repertoire. Ms. Rojas is renowned as one of the most influential women in the Hispanic world and named a Fellow of the Americas by the Kennedy Center and Paraguay's Illustrious Ambassador of Musical Art.
The program also incorporates Maestro Ross's own arrangement, an expansion of the Andante Moderato movement from Florence Price's String Quartet in G major. "Florence Price's time has finally come!" exclaims Ross. "Her compositions are re-emerging with renewed popularity and recognition of her genius." Price was the first African American woman to premiere her work with a major orchestra (Chicago Symphony, 1933). A new festival called Price Fest highlights her compositions, held on the campus of the University of Maryland each year.
All patrons attending Saturday's performance are encouraged to arrive early for a pre-concert chat with Maestro Ross and Berta Rojas at 7 p.m. Ms. Rojas will also offer her recordings for sale in the lobby during intermission.
The Alexandria Symphony is a fully-professional orchestra drawing from the Washington, D.C. metropolitan region's wealth of musical talent. Many musicians perform with other orchestras and top military bands. The ASO performs Saturday evenings (8 p.m.) at the Rachel M. Schlesinger Concert Hall and Arts Center and Sunday matinees (3 p.m.) at the George Washington Masonic Memorial. Single tickets are $20-$85 for adults, $5 for youth (18 and under), and $10 for students (with ID). The ASO also offers senior and group rates and a special discount for military employees and veterans for this performance. For tickets and more information, visit www.alexsym.org or call 703-548-0885.
More like this story