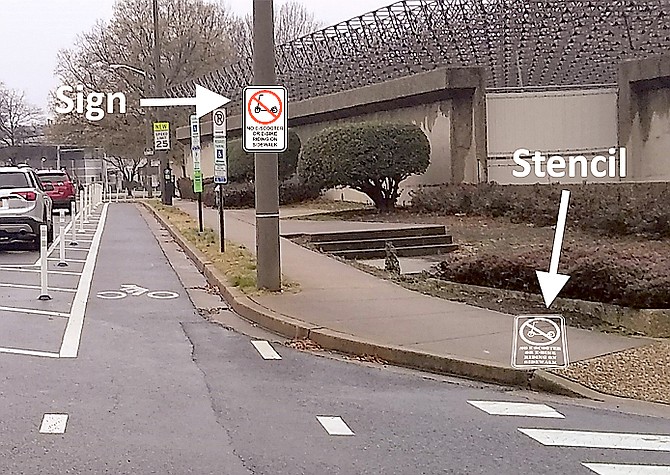 Arlington County's new shared micro-mobility device ordinance went into effect on Dec. 31, 2019, after the County Board adopted changes in November. With the ordinance comes new opportunities for where to ride shared e-scooters, e-bikes and similar micro-mobility devices, along with some new restrictions.
Users can now ride e-bikes on all trails, while e-scooters are allowed on Arlington County trails and sidewalks unless signed or marked otherwise. Visit ridedockless.com for a comprehensive list of where you can operate dockless devices in Arlington. All users of Arlington streets – whether you drive, walk, bike or use a scooter – are reminded to be a PAL — Predictable, Alert and Lawful.
Later this month, new signage prohibiting sidewalk-riding will be installed next to protected bicycle lanes, where people biking are separated from drivers with a parking lane or other physical barrier. When a protected bike lane is available in the same direction of travel, shared e-scooter and e-bike riders must use it instead of the sidewalk.