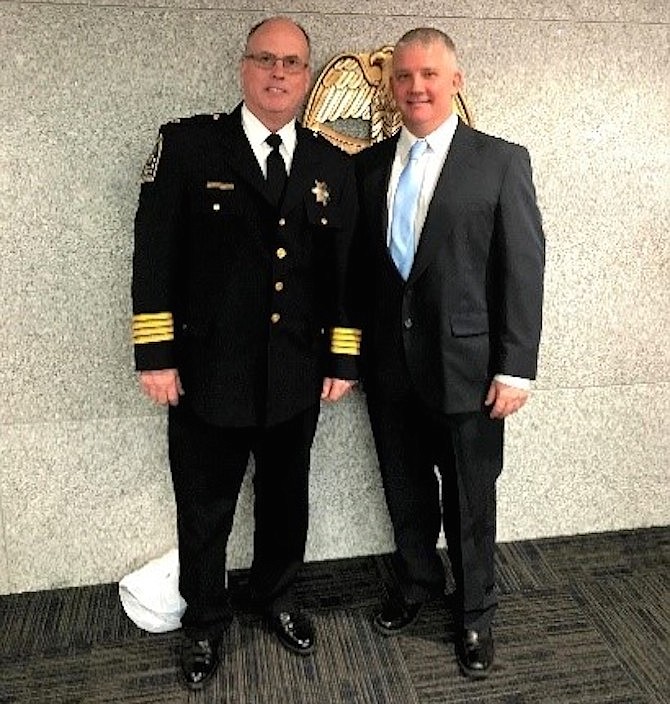 Vienna Police Chief James Morris congratulates Major Daniel Janickey on graduating from the 278th FBI National Academy (N.A.) Class on Dec. 20, 2019.
Major Janickey was among the two hundred and fifty-eight law enforcement officials who graduated the National Academy in Quantico, Va. Internationally known for its excellence, the National Academy invites top law enforcement leaders and managers from state, local, county, tribal, military, federal, and foreign partner nations to attend.
Major Janickey attended the 10-week intensive academy that focuses on leadership development, law, forensic science, terrorism, communication, health, and fitness.
Physical fitness was a daily task for the N.A. students and concluded at the end of the ten-week academy with the 6.1 miles "Yellow Brick Road." This grueling course designed by the Marines earns the competitors, if they complete it, an actual yellow brick to memorialize their achievement.
Graduates take back their newly acquired skills and knowledge to their departments to enhance services to the community they serve and leave the academy gaining lifelong friends and a network of global partners.