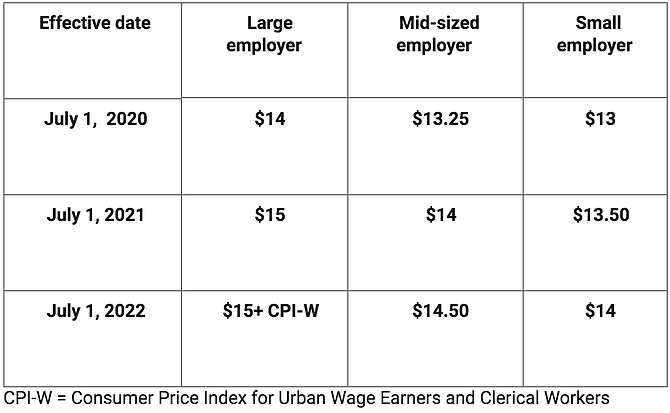 The minimum wage will increase in Montgomery County on Friday, July 1, in spite of the Covid-19 pandemic. Signed into legislation on Nov. 17, 2017, Bill 28-17 raises the minimum wage incrementally, each July 1, until it reaches $15 per hour in 2022.

Montgomery County's minimum wage will rise to $14 for employers with 51 or more employees and $13.25 for employers with 50 or fewer employees; a small employer, with 10 or fewer employees, is required to pay $13 hourly.

Most employees must be paid at least the Montgomery County minimum wage rate.
An employer who provides "home health services" or "home or community-based services" and receives at least 75 percent of gross revenues through state and federal Medicaid programs, may apply to the Office of Human Rights for designation as an eligible services provider subject to an adjusted implementation schedule.
Employees age 18 and under, working under 20 hours per week, are exempt from this rate. Employees under 18 years of age must earn at least 85 percent of the State minimum wage rate which is $11 an hour right now.
For more information about the County's minimum wage, visit the Office of Human Rights website.