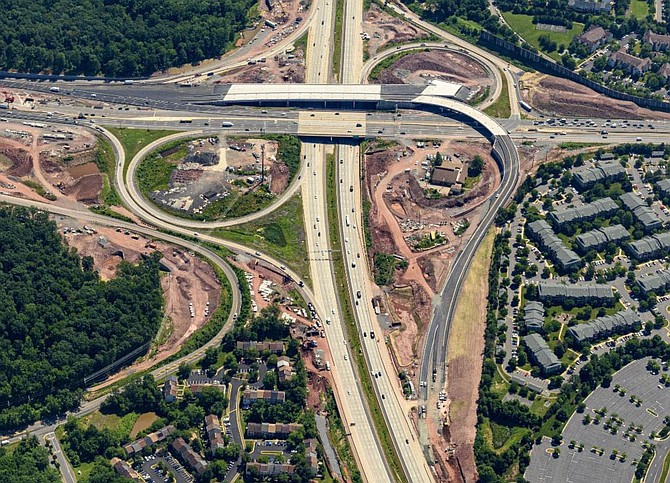 The first new exit ramp and bridge for the under-construction I-66/Route 28 Interchange is slated to open ahead of schedule – on or about this Wednesday, July 8. Drivers on I-66 east will exit to Route 28 north using the new flyover ramp just prior to Route 28 and the old loop ramp.
It's an early milestone for the I-66 Outside the Beltway project and is the first of several, permanent, traffic-pattern changes happening this year at I-66/Route 28. The old ramp will close permanently to allow for construction of new, northbound, Route 28 through-lanes and additional ramps for the redesigned interchange.
A new ramp from Route 28 south to I-66 east is planned to open in August. The revamped Route 28/I-66 Interchange will improve traffic flow on both highways and provide access to and from the future I-66 Express Lanes.
Later this year, the remaining traffic signals on Route 28 between Westfields Boulevard and Route 29 will be removed, and a new overpass to reconnect Braddock and Walney roads will open.