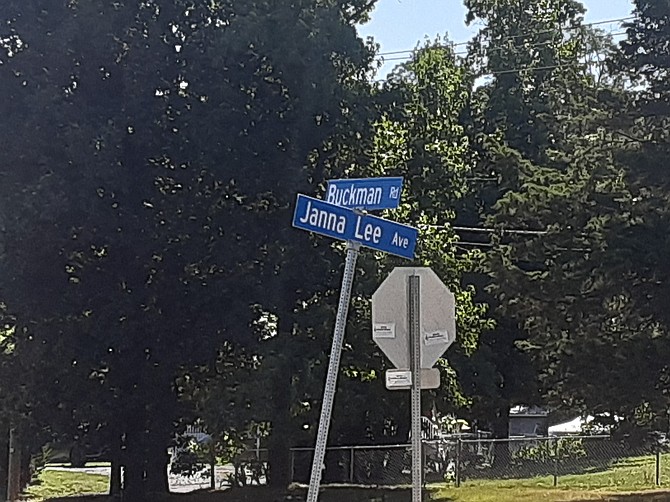 Recent shootings on Janna Lee Avenue in Mount Vernon raised concerns from Fairfax County officials on how to address the needs of residents in this area of the Route One corridor. The highway in that area is inundated with retail and fast food, but not enough in the way of technology and opportunity for the residents of the low income apartments.
Mount Vernon Police District officers responded to an apartment complex in the 7900 block of Janna Lee Avenue in Mount Vernon at 1 a.m. July 7 for a shooting. When officers arrived, they found five people with gunshot wounds. There were four teen victims and one adult victim. The victims were inside the apartment complex when the suspect, believed to be a man, entered and discharged a firearm. All five of the victims were taken to a hospital. Four of the victims suffered injuries that were believed to be life-threatening but were later upgraded to stable but serious condition. No motive was offered by police. According to the Fairfax County Police blog, there have been a number of crimes in the same area ranging from armed robbery, car thefts and malicious woundings.
Janna Lee Avenue is in the Lee District, and Supervisor Rodney Lusk (D-Lee) has started a program to get the ball rolling to offer the residents more opportunity.
One part of the plan will be a recreation facility, and Lusk has eyeballed the Old Mount Vernon Racquet Club as a possible site.
"If you look at that area, there's not a lot of parks and recreation facilities," Lusk said. Although it's in the very early stages of development, the racquet club building might be perfect for that kind of facility, Lusk said.
A future rec center would be coupled with a technology incubator that Lusk describes as an "emerging tech center," highlighted for the Board of Supervisors in their February meeting.
"In addition to rec components, we want to introduce them to technology," Lusk added. The area is strategically near Fort Belvoir and down the road from the Amazon Center, so all this would add to possibilities for the teens on Janna Lee. "So they can see themselves working in these corporations," Lusk said. "We have opportunities to make a difference."
Currently, the families in this part of Route One may be looking at generations that have all come from this environment, and may not be able to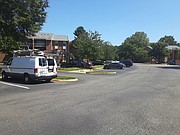 find a way out. "That cycle can be broken," Lusk said, "to improve their quality of life."
First Steps Taken
The first step to moving things forward in this part of Lee District is already happening. Lusk brought up the idea to the community and got three representatives to be part of the land use process. That way, the community has a voice too. "We want to engage as many different groups as possible," Lusk said.
The EMBARK project that is planned will impact that area as well, and through the recent conversations, Lusk found out that many community members in this part of the Route 1 corridor were unaware of EMBARK.
The EMBARK Richmond Highway initiative is focused on creating a multimodal future for the Richmond Highway Corridor where residents, workers and visitors can walk, bike or drive to the places they want to go. One component is to assess and connect from Huntington to Accotink Village, Fort Belvoir. This includes looking at the land use, density and mix, for the areas within a one-half mile radius of proposed stations, corridor wide transportation systems, urban design, public facilities, and other element.
Lusk has worked with the land use committees in the Lee District, so he knows the importance of development and the opportunities it can offer.
"This community will be engaged in the conversation," he said.