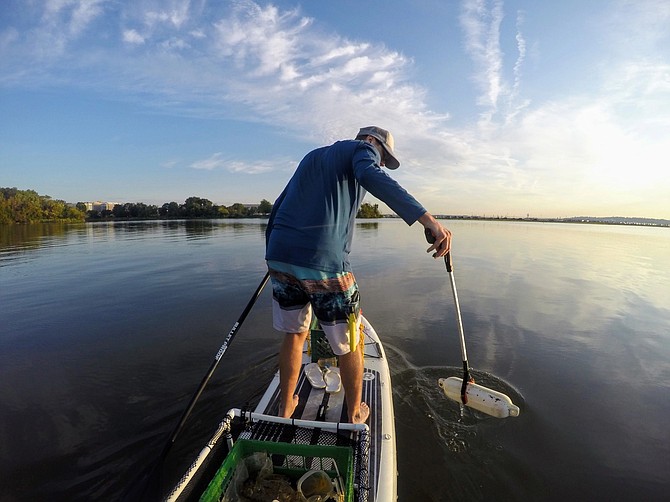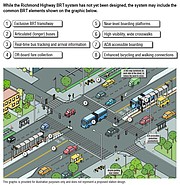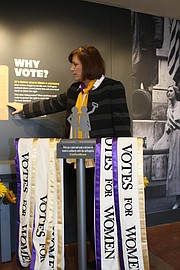 Things are moving along in Mount Vernon, despite the setbacks everyone has experienced in 2020 from the coronavirus and the economic crisis that persists. Many things are on hold, but there are a few things going on in this district.
Transportation is a big factor anywhere in Northern Virginia, and Supervisor Dan Storck (D-Mount Vernon) has put some of his energy behind a project called "Embark Richmond Highway." This project is looking at multimodal improvements for the roadway, including bicycle/pedestrian facilities and transit. Major elements of Embark Richmond Highway include widening the road, which is being done by the Virginia Department of Transportation, and a Bus Rapid Transit system with distinct stations located throughout the corridor. Construction on several parts of this plan are expected to begin in 2023. Core to the plan is creating walkable communities.
In the Huntington Metro area, a groundbreaking ceremony was held earlier this summer at the North Gateway/Huntington residential projects, in proximity to the station; walking or a short bus ride are both options. This new multifamily property will feature 126 units of affordable housing one block from the Huntington Metro.
More residential units are going in as part of the "North Hill Development." near Lockheed Boulevard and Richmond Highway. A groundbreaking ceremony was held this summer for a mixed-use development project that will include affordable housing and townhouses.
In the southern part of the Mount Vernon District is Laurel Hill, a mixed-use development on land that was once a Federal facility to house prisoners, more familiarly known as the Lorton Prison. Notorious criminals were held at the Workhouse like Watergate mastermind G. Gordon Liddy along with local celebrities like Chuck Brown and Petey Greene. Some of our nation's most remarkable performers like Frank Sinatra, Ella Fitzgerald, and Duke Ellington performed on the site, according to Fairfax County.
A few of the old prison buildings have been made into condominiums, and in another part, there is an art facility called the Workhouse Arts Center, which is a number of studios and art rooms in old buildings that were built under President Theodore Roosevelt's tenure. The arts center is in buildings known as the historic Lorton Workhouse prison that once held the suffragists led by Lucy Burns. The Lucy Burns Museum tells the suffragist story.
There is a photo op area where museum visitors can put on a sash like the sashes worn by the suffragists, and take a selfie in front of an old picture. The museum opened in January, and there was a gala planned for the grand opening in May, but the gala was cancelled due to the pandemic.
There was a lot of land associated with the Lorton Reformatory, and part of it was made into a county golf course called the Laurel Hill Golf Club. This is an 18-hole course, and has facilities that are rented for weddings and celebrations.
The Mount Vernon District includes a U.S. Army installation called Fort Belvoir, which is bisected by Richmond Highway. At one time, Fort Belvoir was home to the Army Corps of Engineers, and it was powered by a nuclear reactor, shut down years ago. The reactor itself remained. All the radioactive materials were removed and safety features were put in the facility to ensure it was intact. Recently a contract was signed for the rest of the building to be removed, which will occur in the next few years.
The entire Mount Vernon District borders the Potomac River, and this is a source of entertainment and physical activity for many. There are several marinas that offer sailing lessons and house the boats of residents.
A familiar face that appears in the midst of all this activity is Fort Hunt resident Joe Wright, aka the "SUP Garbageman." Wright rides around on his Stand-Up Paddleboard and fishes trash out of the river and the marinas along the Mount Vernon shoreline.