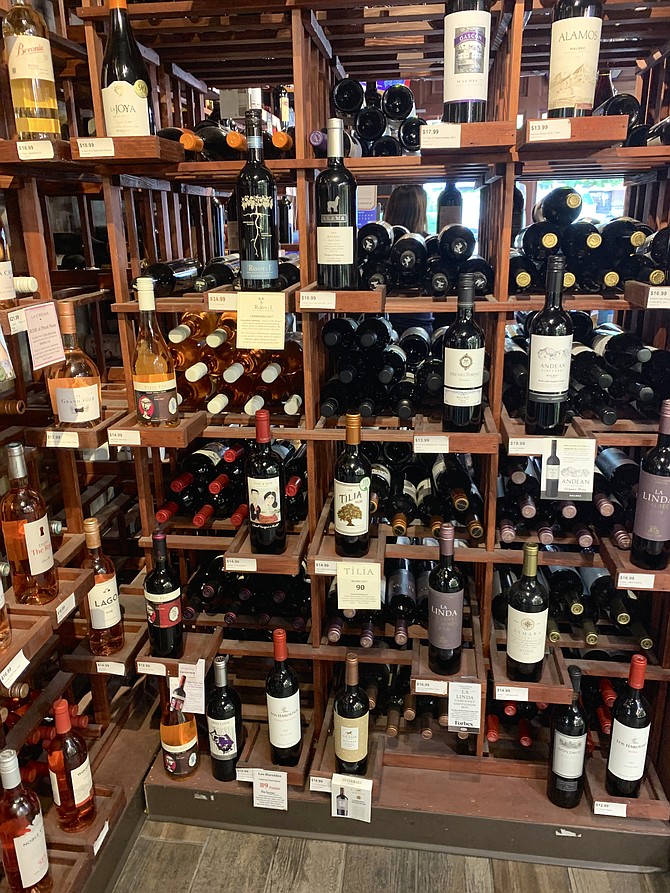 Just three months ago, her evening routine was simple. She made dinner for her 10- and 12-year old children, and after they'd taken showers and gone to bed, she settled onto the sofa in her family room with a book and a glass of wine. As the coronavirus pandemic evolved, Lauren O'Connell says that her nightly routine was thrown into chaos and one glass of wine each evening turned into almost one bottle.
"The constancy of homeschooling, juggling all of the Zoom calls, making sure my children do their school work and that my husband and I can take Zoom meetings for work is just too much," she said. "I'm embarrassed to say that wine has become my coping mechanism to decompress at the end of the day."
Apparently, she is not alone. Alcohol consumption has increased since social distancing began in the Washington region in March. Online alcohol sales have increased 243% during the COVID-19 stay-at-home directives began, according to a Nielsen study. Those who don't consider themselves alcoholics, but whose alcohol consumption has increased during the pandemic, might wonder if they've developed a problem.
"Since the pandemic, I have clients that come to me wondering, 'Am I an alcoholic?'"
—Carolyn C. Lorente, Ph.D., psychology professor, Northern Virginia Community College
"This pandemic is traumatic for many people," said Kate Farinholt, Executive Director of National Alliance on Mental Illness (NAMI) Maryland. "People are using a variety of ways to cope. Many of the healthy ways of dealing with issues have been taken away, so people are likely to turn to unhealthy ways. Alcohol is easy, quick, not that expensive and you can get it delivered to your house."
Liquor stores – considered essential businesses - have remained open offering easy access to libations. "Since the pandemic, I have clients that come to me wondering, 'Am I alcoholic?', said Carolyn C. Lorente, Ph.D., psychology professor, Northern Virginia Community College. "I say, let's go down the list of criteria for alcohol dependence."
One of those determining factors can be making a decision to abstain from alcohol for a week or even a day and not being able to do it. "The first signs that your drinking has become a problem is probably that you are starting to consciously think about your drinking," said therapist Carol Barnaby, LCSW. "This means that there are indicators that there are things are making you worry."
The clinical criteria of alcohol abuse, says Barnaby, is when drinking begins to cause problems in various areas of one's life. "For example, is the result of your drinking that you fight with your spouse, children, or other family members or that your health is affected?" she asks. "People often ask about frequency when thinking about alcohol abuse. The truth is that you can drink one day a year and have a problem. It is the consequences that happen from drinking that determine if you have a problem."
Find alternative actions to replace reaching for a drink, suggests Lorente. "Some of my clients who aren't in the throws of addition, but want to cut back, ask me what they can do," she said. "Maybe going for a run when I feel like opening a beer or even sitting in your car and watching a movie when you need time alone. Replace the urge to drink with a healthy alternative. If it doesn't work after a week, you might want to see a professional for support."
During NAMI Maryland's 18th annual NAMIWalks Maryland, held virtually this year, Farinholt spoke about noticing an increase in anxiety, depression and substance abuse during COVID-19. "I think that there will be a lot of substance abuse and mental health issues coming out of this," she said. "We're going to have to pay attention to it. NAMI Maryland alone has seen a 49 percent increase in our website traffic, and 43 percent of all visits were to our COVID-19 section."