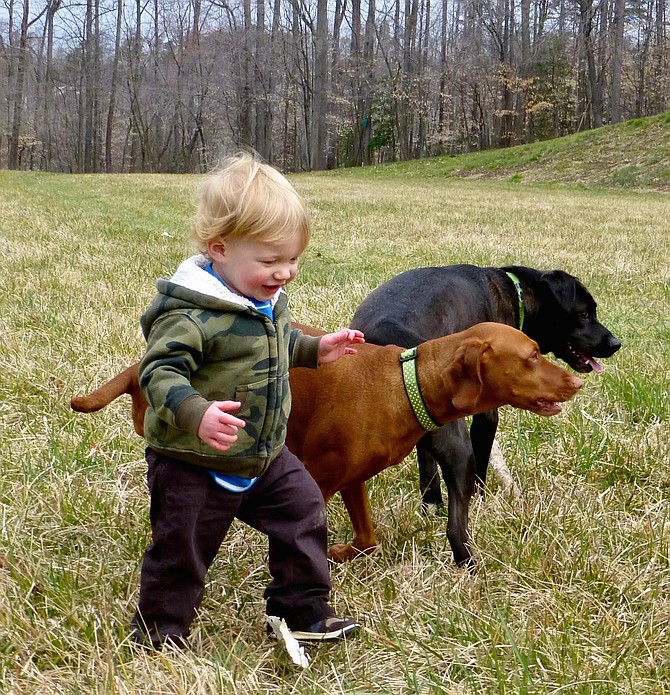 "Animal shelters across the region are preparing to take care of pets, staff and the public during the COVID-19 outbreak," Fairfax County Animal Shelter Director, Dr. Karen Diviney, told the Connection on Monday, March 16. The Fairfax shelter has released its public update on services and programs. All area shelters are making plans and all are in touch to assure preparedness.
The public should have no fear for the wellbeing of shelter animals during the health crisis. Their care is "first and foremost", said Diviney. "The Fairfax County Animal Shelter staff is cross-trained in cleaning, medicating, feeding and exercising; including the shelter managers." The operation could sustain itself even with the up to 20 percent absence rate that could be possible in coming weeks. The shelter also has a robust volunteer program, with more than 300 active and dedicated volunteers. Those volunteers will continue to serve, unless they become ill or are exposed to someone who is ill. Said Michael Gatsos, who's been volunteering for a year walking shelter dogs, "Gotta help the puppies."
Diviney stated that they would take good care of animals in their custody by keeping staff and volunteers healthy, by means of minimizing the number of public visitors in the building.

For example, last Saturday, about 400 people visited the shelter on West Ox Road in Fairfax. Such mass grouping in the shelter public areas does not provide for the social distancing recommended by health officials. Therefore, the shelter will make some adjustments to require essential services by appointment.

Fairfax County residents, wishing to adopt, surrender, turn in a stray animal, or pick up their own strayed animal, will need to make an on-line appointment by emailing the shelter at animalshelter@fairfaxcounty.gov.
Will animals in need of a new home have a longer wait for adoption without walk in visitors? Diviney says there are ample adoption appointment slots available, up to 90 appointments per week. The Fairfax shelter normally has 45–60 adoptions in a typical week. Potential adopters are encouraged to view the available pets on-line through the shelter's web page and make an appointment to see pets of interest. Emailing is recommended, although calling for an appointment is available for those without email capability at 703-830-1100.
The shelter's website also may provide some ideas for parents seeking to keep children occupied during the school closure. The shelter page, in the "volunteer, foster, donate" section lists nine projects for kids. While the shelter is not accepting direct donations of items until at least April 15, projects can be undertaken now and held for later donation. Those looking for other ways to help the shelter will find its Amazon wish list in the same donations section and can order and arrange mailing to the shelter.
Finally, Diviney points out that this may be a very good time to adopt a new pet. Families are at home to help the pet adjust to its new home and a new pet may provide a welcome positive distraction.