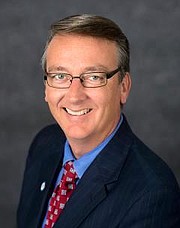 Scott Brabrand, Superintendent, Fairfax County Public Schools, has sent the following letter to the FCPS families on March 26, 2029:
"Dear FCPS Families,
Now that the governor has ordered all Virginia schools to remain closed through the end of the academic year, FCPS, with the support of our School Board, is planning to begin distance instruction and learning with our students on April 14.
Launching a distance learning plan to reach 189,000 students that engages nearly 16,000 classroom teachers is a complex challenge. We acknowledge that distance learning cannot reasonably replace daily in-person instructional programs, and we will not be trying to replicate the regular school day.
Our Distance Learning Plan provides for students to continue learning in developmentally appropriate ways, while being mindful of their health and wellness. The plan includes paper learning packets, video broadcasts, lessons/assignments and learning materials posted to Blackboard and completed individually or collaboratively, along with scheduled web chats.
Our Instructional Services team held web conferences with elementary and secondary principals last week to communicate the plan for staff training and resuming instruction. Teachers will be returning to work virtually on Monday, March 30 in order to complete their distance learning training.
Please be assured that this plan was created with the understanding that some of our staff and families may face challenges participating in distance learning, and we will all need to work together in the best interest of our students.

Here is how the Distance Learning Plan will work:
High School Distance Learning Plan
• Students will engage in teacher-led, teacher-supported and independent learning in all courses.
• During the week of March 30, teachers will be contacting students to reconnect, provide review material for concepts taught prior to closure, and prepare for classes starting on April 14.
• The FCPS Online Campus will resume operation on March 30. At this time, students registered for the self-directed Economics and Personal Finance course as of March 19, 2020 for either summer session 1 or summer session 2, will also have the ability to begin the course online through Virtual Virginia.
• Distribution has begun of a limited number of Mifi devices, or wireless hotspots, to high school students in need who do not have any access to the internet at home. Schools have been contacting families directly to arrange for the pickups, by appointment.
Middle School Distance Learning Plan
• Students will engage in teacher-led, teacher-supported and independent learning.
• Learning packets will be distributed by mail to all students in the four core classes: Language Arts, Math, Science, and Social Studies. Distribution will begin the week of March 30.

• Middle school students will be engaged in virtual, teacher-directed learning in the four core classes along with world languages (HS credit) beginning the week of April 14. Elective teachers will post learning activities to Blackboard.
• Distribution of laptops began this week for students in need who do not have access to a device at home. Schools have been contacting families directly to arrange for the pickups.
Elementary School Distance Learning Plan
• Students will engage in teacher-led and independent learning.
• There is also time for teacher check-ins, virtual chats, phone calls and emails with students.
• Learning packets will be distributed by mail to all students (PK-6) beginning the week of March 30.
• Principals will send parents a published schedule of instruction.
• Literacy and math content will also be made available on FCPS Cable Channel 21 (check your local listings or stream online) beginning the week of March 30.

• Teacher-student virtual connections are encouraged.

• Specials teachers will post learning activities to Blackboard.
Resources for Special Education
FCPS staff is working hard to prepare distance learning materials to ensure that all students have access to educational materials and activities, including our students with Individualized Education Programs and 504 Plans.
Many disability-related modifications and services may be effectively provided online. These may include, for instance, extensions of time for assignments, modifications to assignments, videos with captioning or embedded sign language interpreting, accessible reading materials, and speech or language services through video conferencing. The Office of Special Education Instruction has developed and posted on the FCPS Continuity of Learning webpage, an Accommodations Toolbox that includes strategies and resources on how students may be able to access accommodations at home.
Continuity of Learning resources are also posted in Blackboard as well as on the FCPS public web located at: https://www.fcps.edu/news/coronavirus-update-academics-distance . In addition, FCPS is currently reviewing additional online platforms to ensure accessibility for all students and teachers.

English Language Learners
The Office of ESOL Services is collaborating with the content-area teams to create accessible resources for English learners. English learners (ELs) will participate in grade-level instruction and activities as well as engage in English Language Development (ELD) activities to simultaneously develop English language proficiency, content understandings, and Portrait of a Graduate attributes. It is important for students to read, write, speak and listen to English every day. FCPS is creating ELD resources that incorporate a variety of reading, writing, listening, and speaking activities.
English Learners and families will receive support from ESOL teachers and school-based Parent Liaisons. Additionally, FCPS provides Parent Information Phone Lines for families who speak a language other than English. Phone responders will answer questions and connect families to resources.
Parent Information Phone Lines:
Amharic 571-423-4957; Arabic 571-423-4952; Chinese 571-423-4953; Farsi 571-423-4954; Korean 571-423-4951; Spanish 571-423-4950; Urdu 571-423-4955; Vietnamese 571-423-4956.
3rd Quarter Update
The third quarter grading book is not closed. We are working to ensure that students will have the opportunity to complete all assignments issued prior to the closing of schools before we close the third quarter. We will provide maximum flexibility for our students to be sure they can get those assignments submitted.
Distance Learning Timeline
The Virginia Department of Education (VDOE) provided guidance to school systems not to require any new instruction during the past two weeks. As a result, FCPS quickly developed parent resources to support continuity of learning. Tens of thousands of individuals have utilized the tools in Blackboard, our FCPS website as well as the programming available on our cable channels.
Factors that need to be addressed to begin distance learning include:
• Technology infrastructure availability for all students
• The diverse learning needs of our students
• Appropriate teacher training to ensure fidelity of implementation
• Laptop distribution to approximately 15,000 middle school and elementary school students in accordance with health department guidelines, one student at a time
• Printing and mailing of 125,000 learning packets weekly to homes across Fairfax County
This distance learning plan also recognizes the challenges of FCPS staff members working from home trying to take care of loved ones while ensuring their own health and safety.
In Conclusion
We are being challenged in ways that we didn't imagine just a few weeks ago. Our teachers are professionals who are adjusting, adapting and learning to do whatever is necessary to create meaningful learning experiences for your students. Thank you for your support and patience. Our schools and teachers will be connecting with you in the days ahead as we embark on this distance learning mission.

This is the first of several communications you can expect to receive that will provide details and guidance about the distance learning plan.

Please continue to encourage and support one another as we face this unprecedented challenge.
Sincerely,
Scott Brabrand, Superintendent
Fairfax County Public Schools