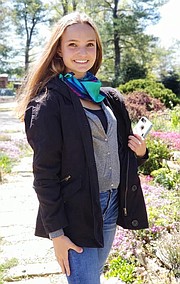 When I go to bed each night, I thank God for how saturated my life is with my mom's presence, especially now that we are together at home: safe and closer than ever. I know this is more than a typical sixteen-year-old girl (at the peak of her rebellious, parent-averse phase, no less) can say for herself, but it has not always been this way.
My mom and I did not share mutual understanding from the get-go— apparent even in the difference between how we now spend Mother's Day and how we used to spend it. I once took this special day to be a go-hard-or-go-home shot at proving my love for the woman who created me. Mother's Day is every day in my heart now: gone is my yearn to redeem myself as a daughter, only to retire from the effort on Monday. Realizing that love and devotion cannot be resized to fit a square on the calendar, I can finally rest easy. As long as I remind her daily, my mom already knows I appreciate her— box of chocolates not required.
Don't get me wrong: I am glad there is a day set out for female caregivers all over the world to feel valued. God knows they don't get enough of it. But gifts or even kind words on Mother's Day cannot stand as placeholders in the spot where mutual love should reside if that place is vacant and dusty the rest of the year.
Once my mom and I agreed to seek something deeper in the holiday, beyond material gifts, we realized that what brought us the most happiness was simply sharing experiences and each other's company. This was one gift I could give every day! From then on, I tried (with shortcomings) to make it so my mom just as likely feels special on May 10th as on June 10th or even February 29th—to the point where she wouldn't feel Mother's Day is any different from a lowercase "d" day at all.
Now is the easiest time to live by this tenet: when all our days seem to blend into an indistinguishable haze of sameness. More time on your hands could not only allow you to rekindle your relationship but also think of a more thoughtful, soulful gift for Mom. Here are some suggestions for how to bolster her spirit this Mother's Day— easy to replicate on any given day you wish to simply reconnect.
Start a mailbox garden together. You see neighbors walking their dogs by your front yard daily, so why not let Mom's mailbox receive a "spring refresh" and impress the passerby? Buy some flowers and a trellis for an uplifting arrangement, then plant together and catch up on all sorts of things in the process. If you live far away, surprise Mom with a giftcard to a nearby plant nursery or a delivery of fresh, garden-ready botanicals from a local business.
Digitize old photos. Looking at old snapshots is currently keeping my mom and I busy reminiscing on past travels— while also planting a seed of hope for what is still possible in the future. This Mother's Day, sit Mom down and let her pick a few favorite photos, as a start, to scan at home. Ask her about where she was in the photo, what she was doing during its taking, and what she remembers thinking about.
Indulge in a themed night to remember. While wine tours of Tuscany and Vespa-powered adventures around Rome are out of the question, who says you and Mom can't enjoy an evening infused with the culture of a chosen country? Whether it's a place you wish to visit or one you loved traveling to with Mom, pick a few signature recipes, a movie filmed there (or in the country's language, if you're bold!), and a virtual offering that relates to the region, such as a Louvre tour or Canada's own Northern Lights livestream. Savor connecting with your mom over this unprecedented experience.
When you wake up the next Monday, take it as a chance to give your mom the gift of a second Mother's Day. And then a third. And then a fourth. Call her, Zoom her, and, if you are so fortunate, hug her! But don't idolize these simple gestures. Don't give them as much glamour as to say they are fit only for a designated day in spring. No— this Mother's Day, let your celebration of God's best gift last a whole year! Then watch as your quarantined days take on a new meaning.
Stacia Datskovska, 16, is an 11th grader at Langley High and lives in Vienna.