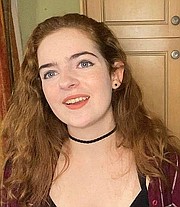 Fairfax High School's new Director, Chris Whitney, and the FX Players will present "The Laramie Project," a virtual, livestreaming production, Thursday, Friday and Saturday, Nov. 19-21, at 7:15 p.m.
The play centers on the citizens of Laramie, Wyo., and their reactions to the real-life, vicious attack and murder of gay college student, Matthew Shepard, by two local men. Playwright Moises Kaufman and the Tectonic Theater Project interviewed Laramie residents and produced a documentary based on their filmed interviews and journal entries.
"The Laramie Project" brings those subjects to life and compels the audience to consider social issues such as homosexuality, sexual politics, social class and privileges, and the difference between silence and condoning violence. These topics are as relevant in today's society as they were when this happened, 22 years ago.
The ongoing pandemic makes this virtual production unique in that students are rehearsing their scenes virtually with the director and other actors and filming themselves at home and in nearby locations. Then all the filmed scenes will be edited together for the livestreamed event.
Tickets are $8, adults; and $6, students, via https://www.fxplayers.org/. After ticket purchase, a link to the livestream will be emailed, and the production may be viewed on any device with Internet access. For more information, see the Website or call 703-219-2350.