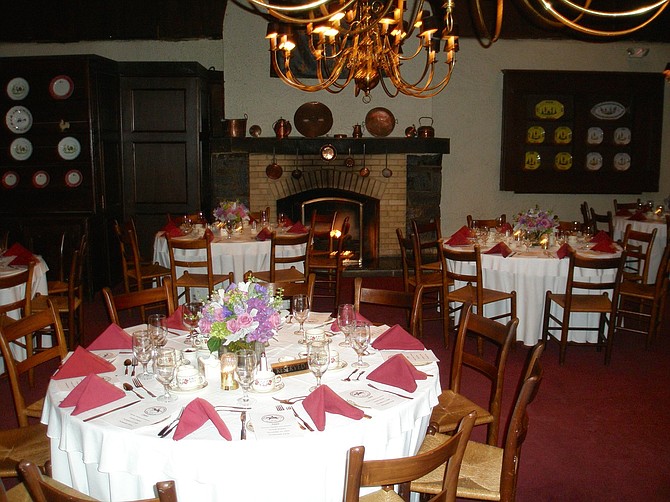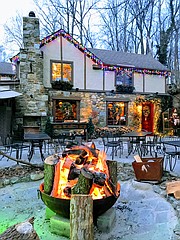 Like everything else in 2020, Thanksgiving Dinner this year will be different.
Health officials are recommending smaller groups, staying at home, and not going over the river and through the hills to Grandma's house. Especially if Grandma lives in another state, or Grandma is approaching 80 or more, or has underlying medical conditions.
Change brings opportunity, the idea of a new menu, eating out, bringing in, chucking the turkey altogether.
David Fletcher, general manager of The Market at River Falls said his family is choosing beef for dinner this year.
"Nobody really likes the turkey," he said.
The Market at River Falls will be open for pre order pickup from 11:30 a.m. to 3 p.m. on Thanksgiving.
Potomac Grocer also offers pickup on Thanksgiving for items that have been preordered. The Grocer's hours will be 10 a.m. to 2 p.m. on Thanksgiving.
O'Donnell's Market behind Park Potomac has a traditional Thanksgiving menu for pick up. Their Thanksgiving hours are 9 a.m. to noon.
Potomac diners choosing to eat in a restaurant have their choice of Normandie Farm, Old Angler's Inn, Hunters Inn, Founding Farmers, Grilled Oyster Co., and Lahinch, among others. Reservations are required for each and most will offer the option of outdoor dining, weather permitting.
"This is the first year we are open [for Thanksgiving]," said Valerie Dugan, an owner at Grilled Oyster.
She pointed out that because of the pandemic there is a reduced number of people eating at the restaurant she can't afford to close for the day.
Normandie Farm also offers family-style Thanksgiving carryout menu with curbside pickup, available for pickup on Wednesday, Nov. 25, 1-5 or Thursday, Nov. 26th, 10 a.m. to noon. Order a turkey, 18 or 25 pounds with all the trimmings, or filet, salmon or chicken piccata. Also dine-in or à la carte entrées to go. See the website at https://www.popovers.com/.
Pizza and Italian cuisine lovers need to stock up before Thanksgiving. Of the Italian and pizza restaurants in the Potomac area: Potomac Pizza, Tally Ho, Gregorio's, Sugo Osteria, Renato and Broadway Pizza, all will be closed on Thanksgiving.
Potomac Pizza only closes two days each year, Thanksgiving and Christmas, according to general manager Andy Goldstein.
Burgers will also be hard to come by, but McDonald's in Cabin John will be open from 8 a.m. to 3 p.m.
Founding Farmers will be open for breakfast at 8 a.m. Reservations are required for both breakfast and dinner at Founding Farmers.
You can still get a donut at Dunkin Donuts, a smoothie at Playa Bowls and a bagel at Goldberg's New York Bagels, all in the Cabin John Shopping Center. All expect to have reduced hours on Thanksgiving so a phone call closer to the holiday is a good idea.
"We do a lot of business on Thanksgiving," Goldberg's New York Bagels manager David Ratner said. "It's a booming day."
Sprinkles in Potomac Village will be closed but Baskin Robbins in Cabin John plans to be open from 11 a.m. to 2 p.m.
Whatever you choose, the Potomac Almanac wishes you Bon Appétit and Happy Thanksgiving.