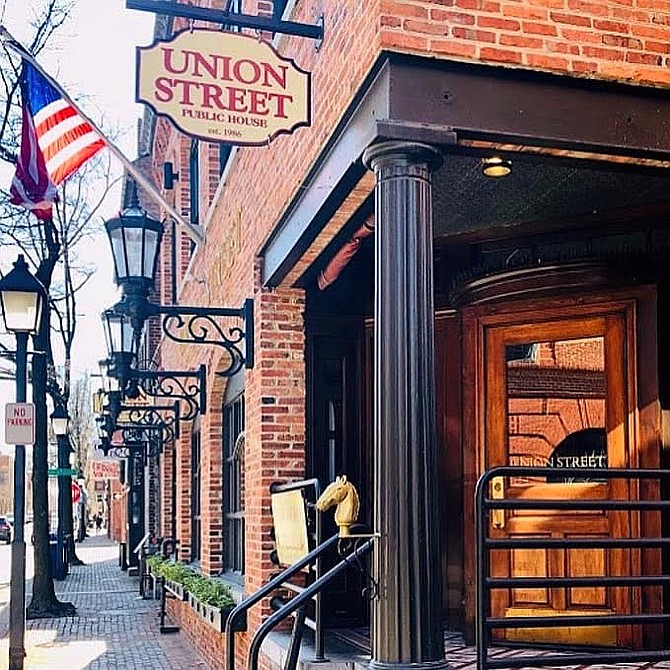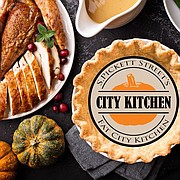 It's been an oft-repeated refrain this autumn: Thanksgiving is going to look a little different this year. One of the great understatements of 2020? Maybe. But it's true, as well. While large holiday gatherings may not be on the docket for many Alexandrians this time around, the city's restaurants are pitching in to make the day a little more delicious.
To be sure, many restaurants (including the ones listed below) continue to offer dine-in options for Thanksgiving, but in this era of social distancing and curbside pickup, eateries are offering a wider variety of options for takeout and delivery. Here are four options from across the city to help spice up your holiday plans.
Lena's Wood-Fired Pizza and Tap, 401 E. Braddock Road
Lena's is straying from their usual Italian-American fare to serve up a Thanksgiving dinner with all the fixings. While the restaurant is offering a dine-in option as well, their to-go Thanksgiving meal is teeming with delights, from oven-roasted turkey and turkey gravy to garlic sauteed green beans, focaccia stuffing, cranberry sauce and pumpkin cheesecake with caramel sauce. The cherry on top? The restaurant is donating $9 to ALIVE for every meal purchased. Reserve by Nov. 22. $69.
City Kitchen, 330 S. Pickett St.
No cooking AND no washing the pots and pans? City Kitchen's got you covered. Choose a three-course dinner for $35 or order your meal a la carte for carry-out either before Thursday or with limited time slots on the holiday itself. Start off with some honey herb goat cheese with crostini, move to a crab and wild mushroom bisque, go traditional with roasted turkey or more veg-heavy with a pumpkin, spinach and wild mushroom risotto, and by all means don't forget the sides. Or, for that matter, the dessert – pumpkin and pecan pies come in full or half sizes. Order by Nov. 23.
Bastille, 606 N. Fayette St.
Give your all-American holiday a French twist over at Bastille. The restaurant's carry-out menu offers a three-course affair beginning with a starter – choose a Caesar salad or pumpkin-maple bisque followed by a main course option of turkey or beef rib roast. (All entrees come with mashed potato and roasted vegetable.) Finally, choose between pumpkin pie with crème Chantilly or apple pie with browned butter streusel. Reserve by Nov. 22. $89 for two; $169 for four.
Union Street Public House, 121 S. Union St.
Herb-roasted turkey breast is the star of the show over at Union Street, but the main course is only the beginning. Butternut squash soup, a seasonal salad, a duo of casseroles, apple-sage dressing, mashed potatoes, gravy and more are also on the menu, followed by a choice of fresh-baked pies – apple, pumpkin or pecan. Order by Nov. 22. $89 for two.
Hope Nelson is the author of "Classic Restaurants of Alexandria" and owns the Kitchen Recessionista blog, located at www.kitchenrecessionista.com. Email her any time at hope@kitchenrecessionista.com.
More like this story