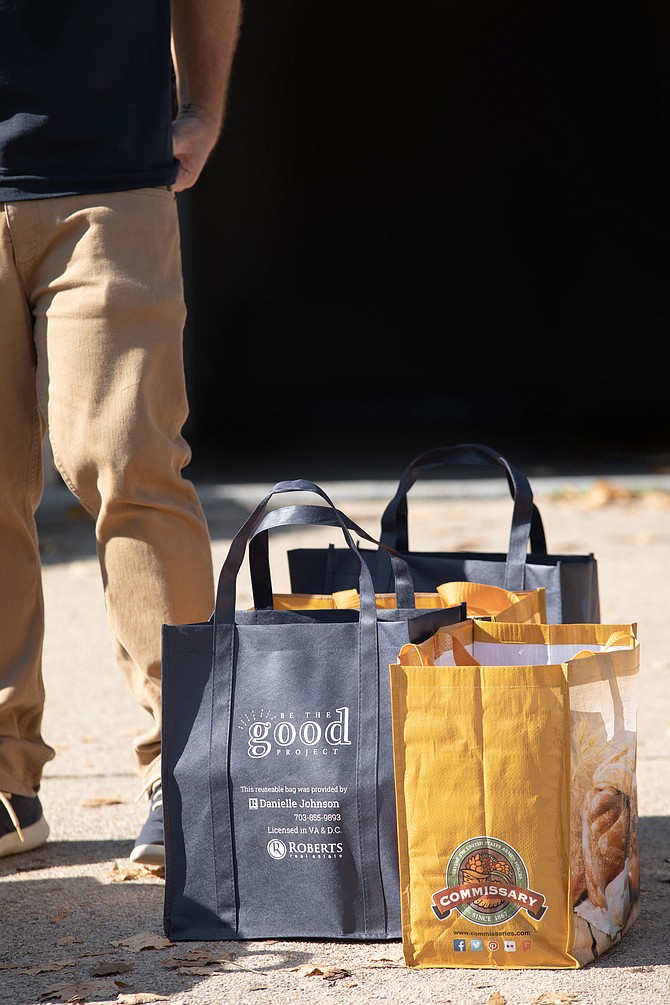 It's not uncommon for the Marchand family to open the door in the mornings and find bags of food dropped off in their Mount Vernon front yard.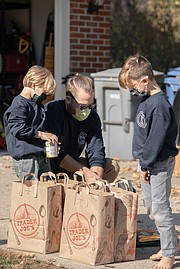 They started a group months ago called "Be the Good Project," to help the nonprofit Martha's Table in Anacostia. This holiday season, the Marchand's are working with area schools to help local families as well.
They are working with the United Community in Mount Vernon as well as Walt Whitman Middle School and Mount Vernon Woods Elementary School to make Thanksgiving and the Christmas holiday season a little better during the pandemic.
"They drop it off on our lawn," Amber Marchand said of people donating. "The need at both of these schools is high," she added.
They've got over 100 volunteers as well as the Mid-Atlantic Food Resilience and Access Coalition (MAFRAC), working with local farmers to get fresh vegetables. Whole Foods in Old Town, and Giant in Burke have donated reusable grocery bags to fill with the food. The volunteers to help out came in all sizes too. "My daughter's Daisy Troop packed some of the bags, they did a great job," Marchand said.
The whole family is helping out, she said. That includes her husband Sterling, and children Foster, 8, Quinn, 7, Ford, 5, and Milo, 3.
On Monday, Nov. 30, Stylists at "North," a salon in Old Town Alexandria, are planning a haircut-a-thon and will donate all the proceeds toward the effort.
"The response has been overwhelming," Marchand said.
The children involved wrote hand-written notes to go along with each bag of food.
After Thanksgiving, they are shifting gears for the next event. "We're going to do that again on Christmas," Marchand said.