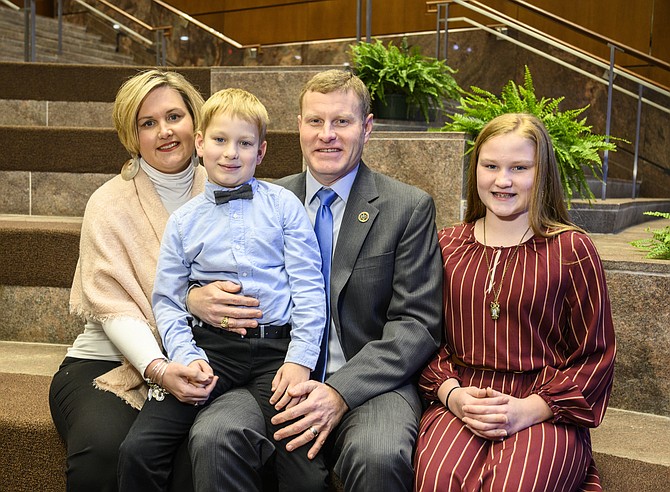 Welcome to Fairfax County. You are moving here under unusual and unprecedented times. These last few months however, have reminded me why I'm proud to lead Fairfax County as Chairman of the Board of Supervisors and why I have been proud and so fortunate to be able to call it home for all of my life.
In Fairfax County, we take COVID-19 seriously. The impacts of the virus have been far reaching. It has caused difficulty and anxiety for so many, including for my family and me. Our response to this virus has been data driven and responsive as we have learned more about COVID-19. Our low community transmission rates and stable percent positivity rates reflect that.

From the beginning, my Northern Virginia regional colleagues and I worked together with our state partners to implement a slower reopening. It was a difficult decision, but we weren't comfortable with how our data looked. Because of the work we did then and our residents' compliance with COVID-19 mitigation strategies now, we have avoided the surges in cases that have been observed around the country and in other parts of Virginia.
Despite all the uncertainty around us, we are lucky to live in Fairfax County. We have 23,000 acres of parkland, which includes 427 public parks and 325 miles of trails, to enjoy when you want to be outside safely. One of my favorite escapes has been Huntley Meadows Park in my neighborhood. It makes me thankful for our continued investment in our greenspaces and efforts to protect the environment.

In addition, the community rose to help and continues to inspire me. There are so many people in Fairfax vulnerable to this virus who still cannot leave their homes. So simple acts mean a lot, even if it is just picking up your neighbor's groceries or talking to a friend when they need support. Fairfax County's Neighbor to Neighbor program is one project in that spirit. The program joins neighbors together as volunteer groups and connects them with their older neighbors who need a hand. It is truly a grassroots initiative with volunteers involved across the County.
Navigating this pandemic has not been a straight path forward. We have had to pivot to save lives. And our work won't stop when there's a vaccine. Over time, in Fairfax County we have made significant investments in our infrastructure that have well positioned us to respond. Our sophisticated Health Department, first responders, and County frontline workers are all dedicated to our community. Their work has been exceptional and remind us why a responsive, well run government is essential in times like these. As we navigate a world beyond COVID-19, we will continue to fight for what's important: investing in people, programs, education, and creating a Fairfax that works for everyone, just as we have always done. Our community will make it through this together. Fairfax County is a great place to live and work and I hope that you quickly feel at home.