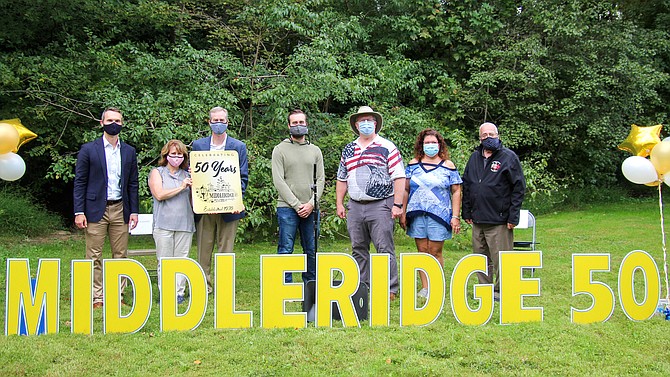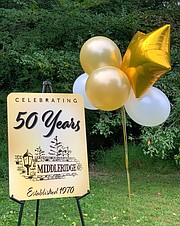 The Middleridge subdivision off Ox Road in Fairfax celebrated its 50th anniversary on Sept. 27. The festivities included food trucks, a roaming ice cream truck, sidewalk art and speakers. Attendees were also invited to walk through the community.
In the summer of 1970, the first 39 lots of Section 1 were built by Foster Brothers. The model homes were on Willcoxon Tavern Court, and a marketing ad in The Evening Star described Middleridge as "secluded and sedate among the trees, totally removed from the city…just minutes from everything."
The ad promoted the new community's 100 homes priced from $42,450. It touted their four models – a rambler, a split-level, a split-foyer and a two-storey Colonial with four bedrooms and 2-1/2 baths. However, unlike the real-estate ads of today, this one proudly boasted that the houses' features included "wall-to-wall carpeting, air conditioning, fireplaces and carports."
Middleridge Civic Association (MCA) President John Bayer was master of ceremonies for a 30-minute presentation. Addressing the socially distanced crowd of 125 people were U.S. Rep. Gerry Connolly (D-11), Del. (and Middleridge resident) David Bulova (D-37) and Supervisor James Walkinshaw (D-Braddock).

Also attending were representatives from the Springfield District Police Station, the MCA Board and its past presidents, plus many of the event's volunteers. The speeches and recognitions concluded with the unveiling of the new, 50th-anniversary sign to be placed at each of the neighborhood entrances.