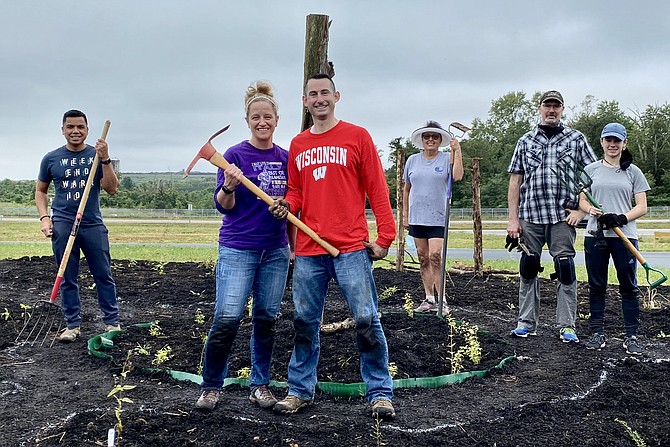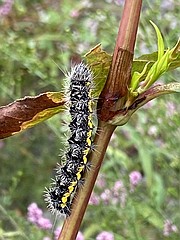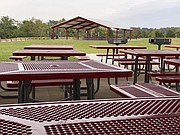 A few trail hikers, dog walkers, disc golfers, and cyclists were happy to chance upon the opening of the new Central Green at Laurel Hill Park in Lorton on Sept. 23. Without fanfare or opening ceremony, the park entrance across the historic Barrel Bridge was unblocked, providing access to parking for Giles Run Disc Golf and Laurel Hill Park users.
The three million dollar project, begun in 2019 after public funding by voter approved park bonds, includes three picnic shelters, an accessible asphalt loop trail, and parking; with storm water management, and tree and plant landscaping.
The Great Lawn, surrounding the pavilions, accommodates frisbee throwing, kite flying, races, other games and special events. Picnic shelters are available for full day reserved rental, or shorter term open use, with tables and grills; each with accommodation for 120 to 168 people.
The Great Meadow, enclosed within and along the paved loop trail, will be managed as a wild meadow with native plants, providing an opportunity for trail users to see native grasses and wildflowers and the native insects and birds which they host.
THE LAUREL HILL PARK Volunteer Team (PVT) established a pollinators' garden in one island of the parking lot to showcase many of those same native plants found in the meadow, and the bees, butterflies, and birds that visit them. The garden's focus gives the public an example of native garden landscaping; a concept gaining momentum as a way to sustain wildlife. The philosophy: native gardens re-create an appreciation of the natural world and the interdependency of native wildlife. Many of the plants were sourced from Earth Sangha, a non-profit native plants nursery in Springfield which has a cooperative relationship with the Park Authority. Visitors will see the interaction of plants and pollinators though it will take time for the garden to fully establish and blossom. Meanwhile volunteering opportunities will include watering and weeding. First-time gardening volunteer Jenne May, HR Specialist, Kingstowne, enjoyed the open air exercise her volunteering provided, saying, "I learned so much and I don't have to go to the gym at all."
A second phase of the park project, tied to the November election park bond question, will include a fourth picnic pavilion and restroom facilities. Other Park Authority work in the vicinity includes restoration of a wild meadow area and a reforestation section reclaimed from invasive plants and trees. Establishment of an archeology teaching area is under consideration.
THE CENTRAL GREEN, part of the larger Laurel Hill Park, is located at 8780 Lorton Road in Lorton, adjacent to the historic Barrett House and Barrel Bridge. Laurel Hill Park includes the Giles Run Disc Golf course; Laurel Hill Equestrian Center, across Lorton Road; trails favored by mountain bikers and dog walkers; and trail links to the Gerry Connolly Cross County Trail.

Information on volunteering for the Laurel Hill Park volunteer team (PVT) can be found at https://volunteer.fairfaxcounty.gov/custom/1380/volunteer_home; information on the team's activities is shown on Facebook, Laurel Hill Park Ents page. Pavilion reservations are made through FCPAPicnicApplications@fairfaxcounty.gov or 703-324-8732.