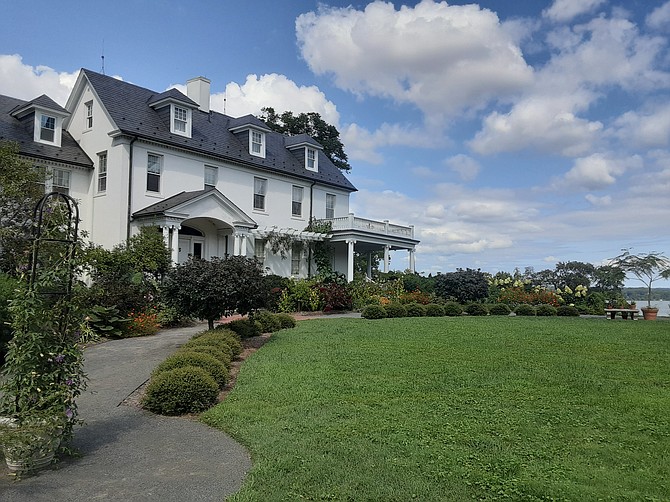 The American Horticultural Society is looking at the River Farm as a financial saving grace, and has announced plans to put it on the market. The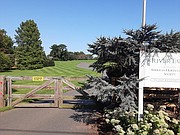 plan is to save the American Horticultural Society as a botanical entity that supports plants, gardens, and green spaces on a sustainable planet. Money from the sales of the land, which overlooks the Potomac River, is needed to boost their finances, which have been more in jeopardy since the pandemic.
"Today we find ourselves at a critical crossroad. Financial challenges on a number of fronts, greatly magnified by the COVID-19 pandemic, require us to carefully explore options for how the AHS mission can continue to live on for the next 100 years, and beyond," the AHS said. "To accomplish this, AHS would sell the 25-acre property and home to our headquarters, River Farm. Proceeds from the sale of River Farm coupled with other AHS assets would provide for the continuation of AHS as part of American Public Gardens Association by supporting an enhanced range of gardening and sustainability programs long into the future," they added.
This isn't a popular stance to many Mount Vernon residents or the elected officials that represent them, but could be a harsh reality of the financial crisis that is facing many these days.
Local resident Deanna Jones walked through the fields at the River Farm and remembered her grandparents who bought a house nearby because of the surrounding nature. "The parkway and its beauty has always been a part of this community," Jones said. "This would be a real loss of a true treasure," she said.
Chris Shields was a resident near the farm as a child, and would like to see "something beneficial to agriculture," done with the property, if it must be sold, he said.
Senator Scott Surovell (D-36) had his wedding on the River Farm years ago, and is trying to come up with a plan to save it, he told his followers on his social media page. "I have reached out to numerous federal and local officials," Surovell wrote, "this is on our radar and we will do everything to preserve this property." He reached out to members of the Senate, Congress, local supervisors, and park officials on several levels. Nearby residents are alarmed too, and have contacted the senator's office.
"It's a big deal, there's a lot of energy to do something," Surovell said.
The River Farm is a partner on Supervisor Dan Storck's (D-Mount Vernon) tourism task force, and he is working to preserve the history and beauty of the property, he said.
"Over the coming weeks, I will be working with AHS, and other local, state and federal leaders to find solutions to ensure this property continues to be a community treasure," Storck said. Storck acknowledged some of the other tourism facilities in Mount Vernon were having financial struggles as well.
Social Media Chimes In
There were nearly 40 responses on Surrovell's Facebook page, commenting on the issue.
"It 100% needs to remain as a historical location. Hopefully either as public use or have Mt Vernon buy it back and return it to the estate," wrote Emily Bourke.
"I hope the County, State, or NPS can preserve it as open space for the community," added Suzann Gallagher.
"Could be great location for a brewery. Hope they make the right decision and sell to a top-tier brewer with the vision needed to make this a must visit," added Nathan Leamer.
There were other ideas too. "While this may seem insensitive to some, my opinion that may not matter much, is that tax dollars should not be spent on any more preservation of land or memorials to slave owners. George Washington was a slave owner. I think we have enough of the founding fathers memorials and artifacts," wrote Mansimran Singh Kahlon.
Mount Vernon resident Jay Spiegel cited other instances where the county "wasted" tax dollars acquiring properties that didn't pay off, in his opinion, and then pointed out "the property at Fort Hunt and Morningside. Now it is an underused private park for the Villa May community," Spiegel wrote. He cited potential right-of-way problems if a builder bought it, but concluded with "only time will tell."
The solutions to solve the American Horticultural Society financial picture were few. Deanna Jones thought that the house on the property could be turned into a conference center. Even the American Horticultural Society chimed in, hoping that future owners could be limited in their plans. "It is important to the AHS board that, should River Farm be sold, the buyer would be one who respects the surrounding neighborhoods as well as the conservation and historical value of the property," their official statement read.
"Our goal is that the mission and name of the American Horticultural Society lives on, long into the future. The AHS Board of Directors will have greater clarity about viable next steps in the coming weeks and months."