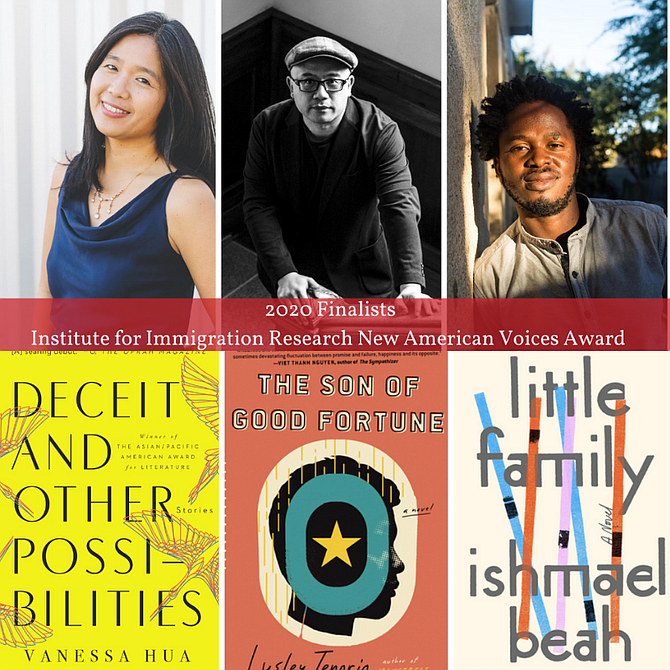 This year's twenty-second annual Fall for the Book will be like no other; a virtual festival, streaming until late November 2020. It is brimming with national and local authors as well as special events and awards.

"In this time of great societal, economic, environmental and biophysical turmoil, literature offers a conduit to share the human experience realized through fiction," said Jennifer Disano, Board Chair, Fall for the Book.
Based at George Mason University, Fall for the Book is Northern Virginia's premiere independent, non-profit literary arts event. Its aim is to promote reading, connect readers and authors, and encourages cultural growth as well as give children critical literary experiences.
With health and safety concerns foremost because of the COVID-19 pandemic, through a staggering amount of work this year's 2020 Fall for the Book will continue its tradition of connecting readers and authors through literature. But, this year's Festival will not be in-person spread over four days in venues throughout Northern Virginia. It will be a virtual affair.
"Taking the festival online keeps everyone safe while extending our Festival borders across the area and well beyond," according to Kate Lewis, Festival marketing director
Festival national headliner authors will include authors such as Rainbow Rowell in conversation answering "What Happens After the Chosen One Saves the Day?", "There, There, A Conversation with Tommy Orange," and "Everything Inside: A Conversation with Edwidge Danticat" as well as "All Women Everywhere: Power and Teamwork with Abby Wambach."
Shining a light on lives often historically underrepresented in writing and publishing, the Institute for Immigration Research will present readings and awards to recognize works that illuminate the complexity of the human experience as told by immigrants. Finalists for the Institute for Immigration Research New American Voices Award will each read from their books before the grand prize is awarded. The three are Ishmael Beah ("Little Family"), Vanessa Hua ("Deceit and Other Possibilities") and Lysley Tenorio ("The Son of Good Fortune").
Where and When
Virtual "Fall for the Book" runs Sept. 4 to Nov. 20, 2020. Virtual events are free and open to the public. For details, including authors and event schedules, go to https://fallforthebook.org/. Information on Facebook @FallfortheBook and Twitter @FallfortheBook.