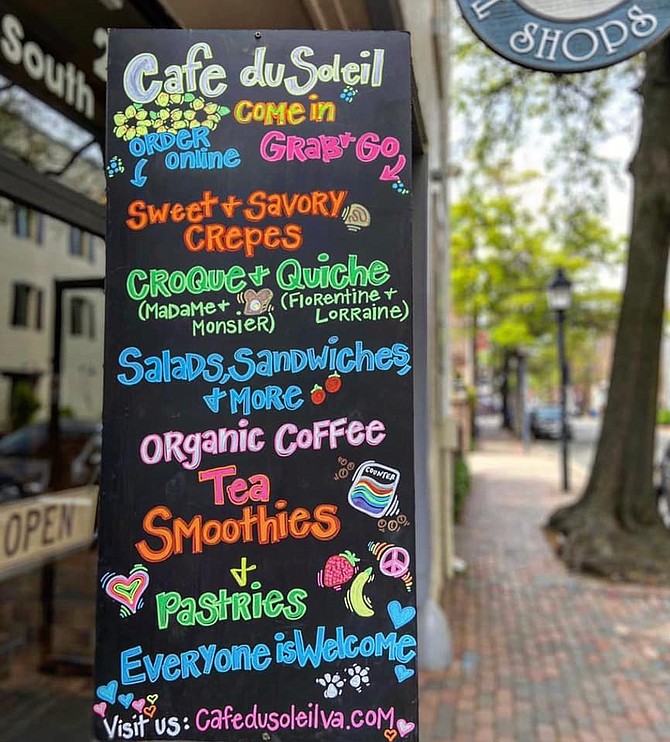 When the mercury drops on the thermometer, it's time to seek out a bit of warmth with your meals. Fortunately, these eateries have you covered. With dine-in or carryout options available, they'll ensure you'll have a piping-hot meal in no time.
Caphe Banh Mi, 407 Cameron St.
What could be better than a piping-hot bowl of pho? Caphe Banh Mi takes he brothy Vietnamese noodle soup to an art form, offering a good half-dozen ways to customize it just to your liking. From the house pho to "The Works" to even a stellar vegetarian version, the pho comes from the kitchen steaming and ready to devour Café Banh Mi is offering well-spaced outdoor tables for a dine-in experience, but their takeout preparation is also second to none.
Café du Soleil, 215 S. Union St.
Start the day with a warm, cozy quiche to soothe your soul and get things going on the right track. Perch at a table in front of the little French-inspired bistro on Union Street and you could easily be dining alongside the Seine instead. Choose between a quiche Florentine or quick Lorraine, or venture instead to a Croque Madame or a Croque Monsieur for another soul-warming meal. And don't forget the coffee – however you like it, the café has you covered.
Stomping Ground, 2309 Mount Vernon Ave.
It's a scientific fact that biscuits make things better. Del Ray's Stomping Ground is Ground Zero for the fresh-baked biscuits, served nice and warm alongside other great Southern-inspired delicacies. Have your biscuit plain or in a French toast style, or alongside a veggie hash or gouda grits bowl. No matter your choice, you'll be warm from the inside out and no time. (The coffee doesn't hurt, either!)
Hope Nelson is the author of "Classic Restaurants of Alexandria" and owns the Kitchen Recessionista blog, located at www.kitchenrecessionista.com. Email her any time at hope@kitchenrecessionista.com.