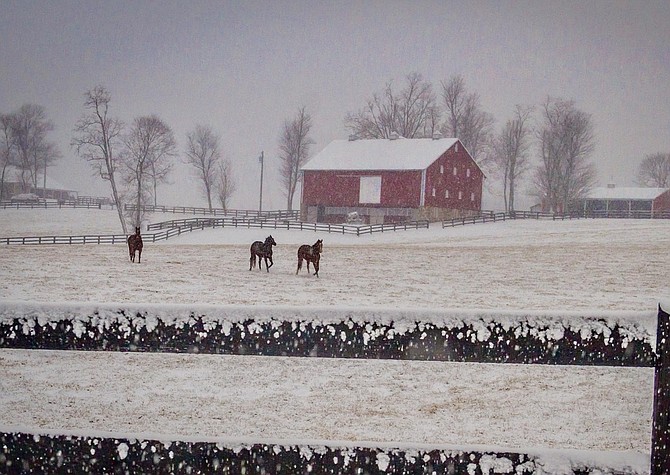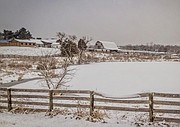 Soil is important enough that the Office of Agriculture rates it by levels based on how fruitful it is for farming. "Soil is what makes agriculture, that's how farming works," said Potomac's councilmember Andrew Friedson.
The Montgomery County Council last week voted 5-4 to include Friedson's amendment to prohibit solar from being planted on the second richest level of soil, as well as the first.
"Certainly, if there's concern where a solar array can be placed, there's greater concern where crops can be harvested," said Friedson.
In response to climate change, at-large councilmember Hans Riemer had proposed permitting the solar industry to build in the Agricultural Reserve, 93,000 acres the 1980 Montgomery Council intended to preserve forever for agricultural use.
"We made a decision in 1980 as a council," said Friedson. "I feel very strongly about our job to protect and preserve that decision that has been viewed by many as one of the most important land conservation decisions in the country."
The Council will vote officially on the overall zoning text amendment this Tuesday, after the Almanac's presstime.
RIEMER'S ZONING AMENDMENT had groups that would typically support each other at odds with each other.
Proponents of Riemer's zoning text amendment believed that allowing solar arrays in the Agricultural Reserve would produce enough energy to power 50,000 homes. The initiative would propel the Council towards its clean energy goal of using only renewable energy by 2035.
But opponents also advocated for a critical goal, the integrity of the Agricultural Reserve and food sustainability.
"This has been without a doubt one of the most challenging issues that has come across my desk," said at-large councilmember Gabe Alboronoz. "I have greatly appreciated the passion and energy that folks have brought to bear because you have two critically important issues that we are trying to address."
The Council voted 5-4 to impose the restriction on class two soils — class one had already been prohibited in the original amendment.
Reimer was dejected.
"That's how we take a proposal that seeks to power 50,000 homes down to the amount you fit on top of an office building," Riemer said. "There's nothing left."
Albornoz responded:
"To characterize it that way, with all the discussion we've had, is disappointing to me," said Albornoz. "We're not taking something away, we're talking about adding a component," permitting some solar in the Agricultural Reserve.
THE SEQUEL is already planned.
The Council is prepared this Tuesday, Feb. 2, 2021, to officially pass at-large councilmember Will Jawando's impact report amendment, which would mandate the Planning Commission and the Office of Agriculture to study the efficacy and impact of the solar projects in the Reserve. The Planning Commission would be required to report back to the Council in 2023 whether the projects should be expanded, modified or discontinued. The straw vote taken on that issue was unanimous last Tuesday, Jan. 26.
"If we do too much we will never be able to undo the impact we make. If we do too little and don't do enough, we can come back and address that," Friedson said, when arguing to protect the soil.
With another 6-3 straw vote last Tuesday, Jan. 26, the Council also will make solar projects conditional uses, adding another level of oversight by the Planning Commission and Office of Zoning and Administrative Hearings when projects are proposed.
"Our Agricultural Reserve is frankly a treasure that was bestowed upon us by previous policy makers that had the vision," said Albornoz.
"This is not the last time the Agricultural Reserve is going to be under pressure."