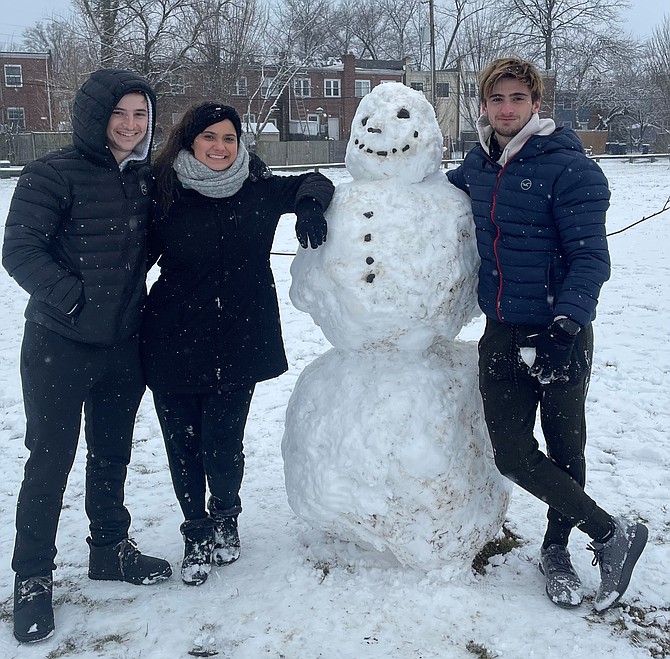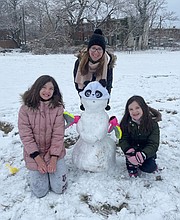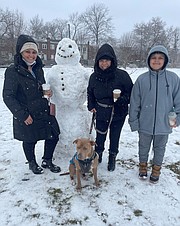 It wasn't Snowmageddon, but when snow fell on the area Jan. 31 and Feb. 1, it was the most snow the region has seen since 2018.
Residents took advantage of the first precipitation of the season to enjoy some winter fun, some for the first time.
"This is the first time we have seen snow," said Stephen Seruya, who enjoyed a snowball fight with Emilie Trudeau and Shawn Seuya in Four Mile Run Park. "We are all from Miami attending graduate school and this is our first snow living here."
Alexandria saw just under 2 inches of snow with Washington Reagan airport receiving 2.3" of snow.
Said Scarlett Kennedy, who built a snowman with her sister Freya and mother Amy, "It's fun to have a snow day."