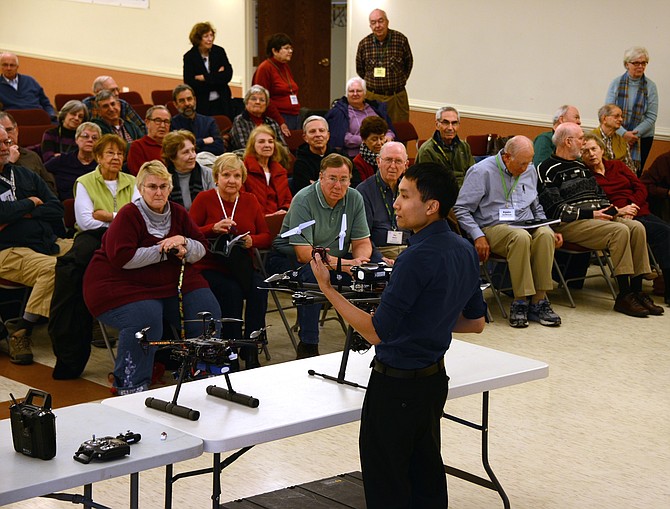 Bringing seniors and youth together for meaningful relationships can be mutually beneficial. From structured and pleasurable programs that help foster such connections to regular telephone calls with a grandparent, the advantages that these interactions offer are many.
"Because of their life experiences, older adults can be a source of stability and emotional support and serve as mentors for children, particularly those who have a difficult home environment," said Kenneth Bell, LCSW, a Burke, Va., therapist who specializes in gerontology. "Older adults can gain a sense of purpose and fulfillment in knowing that they're impacting and nurturing those who will be adults in the future."

"Intergenerational relationships are very important because they allow youth and seniors to appreciate the entire lifespan," added Arlington marriage and family therapist Katie Ziskind. "Oftentimes, these intergenerational relationships need to be consciously constructed or well organized."

Among the programs that offer opportunities for developing such relationships is The Osher Lifelong Learning Institute at George Mason University. The organization regularly facilitates intergenerational programs between OLLI Members and traditional university students.
"These programs benefit both groups to create community, foster valued learning, and eliminate mutual stereotypes," said Jennifer Disano, Executive Director, Osher Lifelong Learning Institute at George Mason University. "Over the years, our organization has collaborated with several departments at the university for in-class projects, lectures, theatrical performances, research studies, mentoring, and career guidance."
Youth Movement Against Alzheimer's, (YMAA) a non-profit organization with a chapter at Thomas Jefferson High School for Science and Technology, is made up of high school and college students who visit and spend time with seniors who are living with Alzheimer's. While the visits have been postponed due to Covid-19, students use video conferencing and telephone calls to share meals with the elderly.
"[This] provides youth and older adults with a platform to connect to other generations in this time of crisis," said Katherine Rose, Chief Executive Officer, YMAA.
Even without being part of a formal organization, consider having a regular, set time to have Zoom or phone calls with elderly friends and family members, suggests Stacie Isenberg, Psy.D., a psychologist based in Bethesda. "Most kids understand the value of their relationships with seniors, and that holds true for seniors as well," she said. "Therefore, both feel a special competence and pride in the special role they fill for each other.