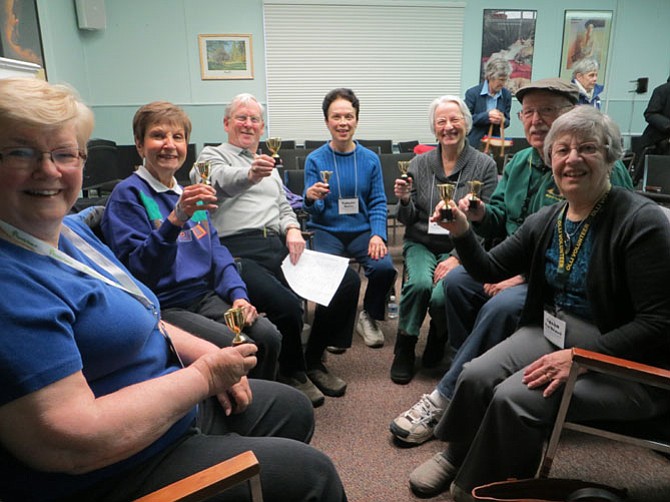 Summer fun is no longer reserved for children. Whether one's interests lie in exploring nature and hiking in the woods or immersed in history, art and literature on a university campus, the region abounds with warm weather opportunities.
The Osher Lifelong Learning Institute (OLLI) at George Mason University offers its members a chance to satisfy their intellectual and cultural curiosities. Want to read and discuss the "Iliad" or play Symphony No. 5 on the piano? Classes in Homer's writings or classical music are available in Fairfax, Reston and Sterling, Va. $375 gives members access to more than 400 trips, courses and clubs ranging from memoir writing to French cooking.
"This summer you can get outside with OLLI trips to the National Gallery of Art, the Hillwood Estate, Museum and Gardens, and The Franciscan Monastery," said Jennifer Disano, OLLI executive director.
From oil painting to soap making, Arlington County is offering a diverse smatter of classes for adults. "We have a smorgasbord of programs and really cool classes where you can learn about nature or go on hikes," said Susan Kalish, a spokeswoman for the county.
Potomac residents who want to distinguish an amethyst from an iolite are in luck this summer. A gemology class is among the most popular adult classes at the Potomac Community Recreation Center.
"We've got a host of different programs from tai chi, yoga and karate," said Peter Selikowitz, the center's executive director. "There's even a laughter fitness class which is a fun way to reduce stress."
For those wanting to learn how to avoid internet scams, Marymount University has teamed up with City of Falls Church to present "Living Better with the Internet." The series of five classes is designed for seniors and will be held at the Falls Church Community Center this summer. "The best news of all is that the classes are free," said Odette Shults, a spokeswoman for the University.
Educators say that an uptick in interest among adults, particularly seniors, has lead to a diverse offering of learning opportunities. "There is an absolute trend and evidence-based research is driving the trend," said Andrew Carle of George Mason University. "Adult activities are being reinvented. What used to be arts and crafts and now their being called wellness and enrichment and address the physical, cognitive, social and spiritual needs of adults. We're seeing people being given more choices on how to improve their lives rather than just giving them activities."