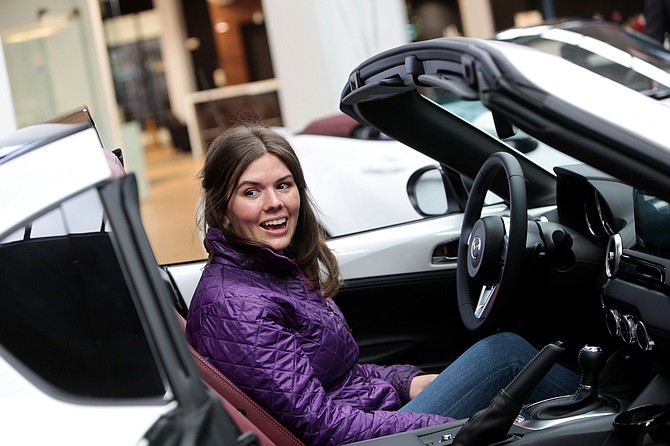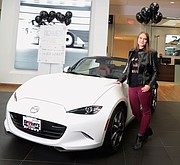 Two Alexandria women were presented with a Mazda MX-5 Miata 100th Anniversary Special Edition sportscar Dec. 15, 2020, as part of the Mazda Heroes: Honoring the Human Spirit program.
Elementary school art teacher Rachel Williams and nurse and health policy graduate Kristina Davis were honored at Brown's Alexandria Mazda for their community efforts throughout the pandemic.
Both women were among 50 recipients chosen from across the country as part of an initiative by Mazda to "shine a light on individuals who have tirelessly dedicated themselves to their community."
Williams was recognized for her work as a teacher and her efforts to help students and families make the transition to online learning. According to the Mazda Heroes program, Williams "has gone above and beyond throughout the pandemic to engage and care for her students virtually, as well as volunteering at her school to hand out laptops and other supplies for students in need."
Davis, a recent transplant to Alexandria from Chicago, was honored for her work at an overrun COVID ward where limited supplies forced her and her colleagues to reuse PPE. Despite the heavy toll of the pandemic and grief of losing colleagues to the disease, when Davis was offered time off in May, she chose instead to travel to Texas to work in COVID wards in that state.
Nominations for the Mazda Heroes awards were submitted last fall with winners selected based on "demonstrated selfless acts, creative thinking and contributions to community." www.mazdausa.com/mazda-heroes