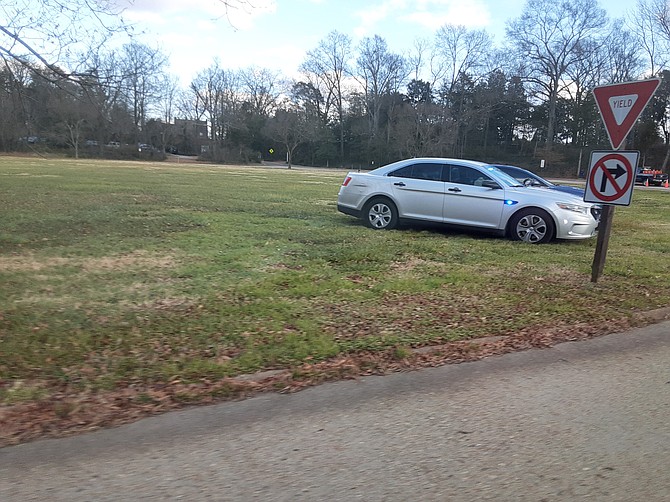 There was a police presence at the Mount Vernon plantation Monday, Jan. 18 as the entire area hoped for a peaceful transition and braced for any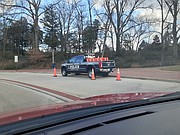 disturbance around the presidential inauguration on Jan. 20 at the U.S. Capitol in Washington, D.C.
Following the riot and assault on the Capitol earlier this month, officials prepared for the worst in the days leading up to the ceremony.
According to FCPD officer James Curry, county residents may have seen more police presence in various places.
"The Fairfax County Police Department will have a heightened presence throughout the County as we have done so with past inaugurations," Curry said on Tuesday. "Our primary focus on inauguration day will be to safeguard our community as well as major thoroughfares, critical infrastructure, and transit hubs. We have staffed up our civil disturbance unit as well as neighborhood patrols and operational support units should they be needed in an emergency situation," he said.
According to Fairfax County Emergency Information, "the Virginia Department of Transportation and Virginia State Police will support the United States Secret Service Joint Transportation Plan, which calls for several bridge and road closures from Virginia into Washington, D.C. beginning Tuesday, Jan. 19. Local law enforcement will be assisting with the closures as part of the multi-agency, inaugural security efforts," said their information released on the website.
Fairfax County Chairman Jeff McKay (D) released a statement in the days leading up to the inauguration. "It is an evolving situation and it can change rapidly. Fairfax County's Police Department is in touch with DC police and has increased their presence in key areas of the county," he wrote. McKay advised everyone to stay home and avoid downtown Washington, D.C.
The Coast Guard will enforce three temporary security zones in the National Capital Region beginning at 8 a.m. on Jan. 13 and ending 8 a.m. Jan. 25, the Coast Guard said. Area #3 is the furthest south of all three zones, and it is bounded on the southern end by the Woodrow Wilson Bridge, so the Coast Guard coverage range did not include Mount Vernon.