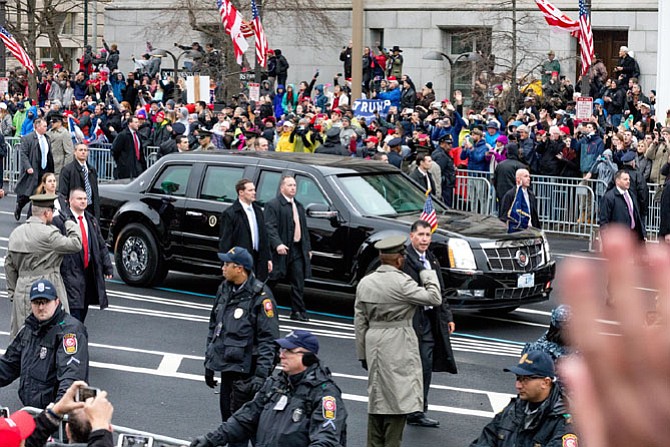 Virginia — More than 100 officers from the Fairfax County Police Department assisted in security during Inauguration Day activities Jan. 20 in Washington, D.C. as Donald Trump was sworn in as 45th President of the United States.
The 105 FPD officers were among the more than 3,000 local law enforcement officials sworn in to help with security throughout the day. FPD officers began arriving in DC around 2:30 a.m. and worked throughout the day, ending their shift around 10 p.m. that night.
"Although it was a long day, we are proud of the exemplary professionalism displayed by each one of them," posted the FPD on its Facebook page.