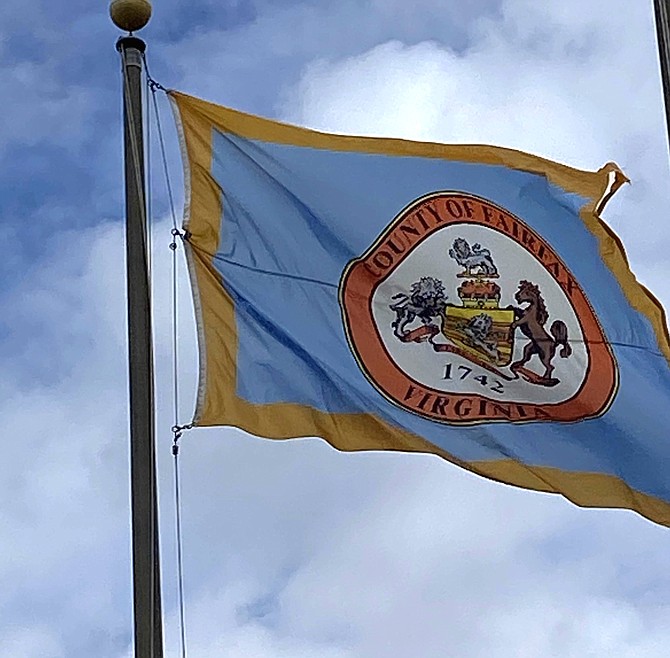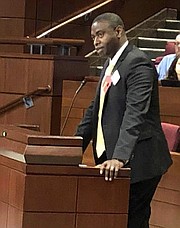 Part one of a two-part series. Link to part two.
With no recourse for review, a nebulous definition of gang membership led an activist, an immigration advocate, and a Virginia legislator to fight for change.
Kofi Annan, president of The Activated People, sent a letter to Jeffrey McKay, Chairman Fairfax County Board of Supervisors, Rodney Lusk (D-Lee District), Chairman of the County Public Safety Committee, James Walkinshaw (D-Braddock District), Vice-Chairman of the Public Safety Committee, and Col. Edwin Roessler, County Chief of Police. Annan detailed concerns about individuals wrongly labeled gang members and nominated by law enforcement at Fairfax County Police Department (FCPD) into the national database repository, GangNet, used by the Northern Virginia Regional Gang Task Force, and accessible to its FCPD officers as a participating jurisdiction in the Task Force. According to Annan, the criteria were "highly questionable and potentially discriminatory."
"Residents can be entered into GangNet merely for living in neighborhoods where gang activity takes place or for their style of dress, and they may not even be notified that they were entered into the database. An officer's observation about attire, tattoos, activity or affiliation can set a life-altering legal process in motion," said Annan.
GANG MEMBER categorization, Annan said, is "part of a longstanding campaign to stigmatize black and brown communities and expedite deportation of members of the Latinx community." According to Annan, the campaign encourages FCPD officers to engage in racial profiling. It reinforces racial bias against mostly Black and brown men.
Annan said that the criteria, with the exceptions of "self-admission" or "in-custody classification," were highly subjective and created "opportunities for law enforcement to inadvertently or erroneously mislabel individuals as gang members and violate their Constitutional rights and the rights of those around them."
According to the Department of Justice, Privacy Impact Assessment for GangNet, GangNet is an off the shelf system "in support of A.T.F.'s missions in reducing violent crime and protecting the public." It contains identifying data on alleged gang members, including but not limited to the individual's photos, street names, addresses, date of birth, phone numbers, known associates, uses of gang hand signs and symbols, and images of their tattoos. Information on individuals is based on suspected criminal involvement or as witnesses or victims in criminal case investigations and law enforcement concerns.
The information gathered and added to the system is within the Privacy Act exemption scope for law enforcement records outlined in 5 U.S.C. 552a (j) (2). GangNet purges subjects from the database after five years of inactivity.
"The 'gang member' label that federal authorities rely on is not based on a court's determination, and therefore, no due process applied," Annan said. "There is also no current mechanism by which to challenge one's placement in GangNet."
Annan added that being identified as a gang member emboldened "federal agents to selectively carry out deportation procedures" and allowed prosecutors to call for "sentence enhancements."
Annan urged the Board of Supervisors to prohibit FCPD participation in the Northern Virginia Regional Gang Task Force until the Task Force "adopted more stringent criteria" and improved "transparency by expanding residents' right to receive a notification" when they were nominated to be entered.
"Anything less fails to uphold the principles of due process on which our immigration and criminal justice systems depend," Annan said.
ANNAN did not hear back from the addressees named in his letter until Dec. 29. Chairman McKay emailed then, and two days later, on Dec. 31, Jay Lanham, Executive Director of the Gang Task Force, reached out. Annan provided copies of the correspondences.
McKay wrote that he confirmed with Chief Roessler "that the task force's director (Jay Lanham) is working to suspend its use of GangNet."
Lanham said, "I have suspended our use…We only have three senior detectives trained to use GangNet, and they have not used it for many years...The Task Force does not and has never maintained a Gang Database."
Confused, Annan asked Lanham: "Wouldn't GangNet be considered a gang database? …Is there any other database besides GangNet that FCPD officers use to submit/nominate the names of individuals suspected of being involved in gangs?"
Lanham said GangNet was a database, operated and maintained by HIDTA (Baltimore/Washington High Intensity Drug Trafficking Area) "which falls within the Department of Justice." "HIDTA makes it available to agencies that wish to access it. Those wishing to access it must be trained and approved to make entries in the system." Lanham said, "I do not have knowledge of which agencies have access to GangNet, nor am I aware of any agencies that maintain such databases."
On Jan. 7, 2021, Annan said, "I am glad that the Northern Virginia Regional Gang Task Force will formalize their practice of not using GangNet. I'm also proud that our County Police Department does not use this flawed software."
Supervisor Lusk echoed Annan's statement. "I'm pleased that the Fairfax County Police Department does not currently use GangNet Software," Lusk said.
Kelly White Senior is Program Director of the Detained Adult Program at Capital Area Immigrants' Rights (CAIR) Coalition. White shared a copy of testimony by Jocelyn Cazares, Senior Attorney, Detained Adult Program (CAIR), to the Fairfax Delegation of the General Assembly Jan. 9, "In Support of Transparency in Policing: Overinclusion of People of Color in Gang Databases in Virginia."
Cazares testified, "I regularly represent people who are detained by I.C.E. and are denied liberty or even credibility because of police over-inclusion in gang databases." Cazares said "John," a Fairfax County resident applied for asylum and while the application was pending, found "himself accused of gang membership in ways that still affect him today."
According to Cazares' testimony: "There was no evidence of John's gang membership, yet the accusation of John's gang activity was ultimately entered into evidence in John's immigration case. John, therefore, found himself having to fight gang accusations with no basis."
A copy of the interview transcript between "John" and CAIR, provided by White, "John" said he did not know he was in a gang database until arrested. "The first time was when I.C.E. arrested me… I learned from the local authorities and I.C.E. I didn't realize, I was surprised." Asked about the consequences "John" said, "Affects so much, and it is false information in that database."
White said that according to the Center for Popular Democracy's Access to Counsel Report, "Every year, nearly 4,000 people in Washington, D.C. metropolitan area courts, Arlington, Virginia, and Baltimore, Maryland, face deportation in civil immigration court without the assistance of a lawyer."
A PROPOSED BILL relating to criminal street gang reporting; notice and process for contesting information into shared gang databases has reached the Virginia House of Delegates 2021 session for consideration.
On Tues. Jan. 11, Virginia House Delegate Kaye Kory (D-38) said, "I am the chief patron of legislation which eliminates the lack of transparency and due process in the criminal street gang database currently in use by law enforcement in Virginia. Names are entered into this database by law enforcement officers who have only an unverified 'reasonable suspicion' of an individual's gang affiliation and without notifying the individual. This creates a database riddled with racial bias and inequities without the slightest opportunity for oversight or accountability, which can lead to selective actions by state and federal law enforcement against those in the database."