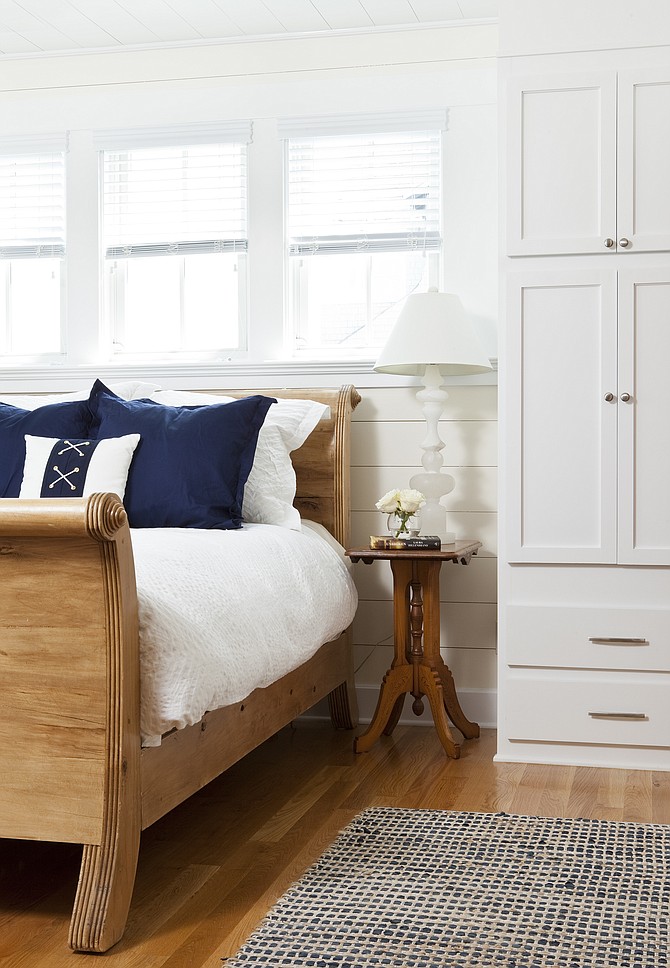 When June Joyce's husband died two years ago, she was lonely living alone in the sprawling Alexandria family home where the couple raised their four children. Joyce wanted to sell her home and downsize to a smaller dwelling space, but wasn't interested in a retirement community.

One of her daughters had an unfinished lower level in her home and convinced Joyce to move in with her and her family. Together, the mother-daughter duo are transforming that bottom level space into an apartment with a separate entrance.
"I felt like I wanted to be closer to my daughter, son in-law and grandchildren, but I didn't want to disrupt her family dynamic and I also wanted my privacy," said Joyce. "My daughter and I are designing it ourselves. We're having fun choosing paint colors, a few appliances and furniture."
Creating a separate living space within a preexisting home is an option that allows seniors to live near adult children while maintaining a comfortable level of independence. Local designers share projects that combine functionality and safety features in a way that is stylish and subtle.

"I'm currently working with a client to turn a pool house into a living space for her mother-in-law," said Sallie Lord of Grey Hunt Interiors. "It's connected to the main house and we want to tie in the feel and style, but we wanted this guest house to feel like a retreat."

Forgo large appliances like French door refrigerators and double oven ranges, says Anne M. Walker of Anne Walker Design in Potomac, Maryland who is in the midst of a design project that will accommodate her client's parents.
"You…won't need to cook full family meals, so what you need in this type of situation is smaller, smarter appliances," she said. "In the entertainment and kitchenette space I'm designing currently, we've chosen a single dishwasher drawer rather than a full dishwasher."
Whether selecting wall scones or table lamps, lighting is one feature that Walker says is worth a splurge.

"Proper lighting will make the space feel joyful and … as safe as possible for [those] whose eyesight may not be as good as it used to be," she said. "But no harsh, fluorescent or LED lightbulbs, please."
Style need not be sacrificed for safety, advises Lord. "With my current client, we're making the space more ADA [Americans with Disabilities Act] compliant to plan for long term needs while doing it in a discreet way that just feels like a stylish, modern convenience.