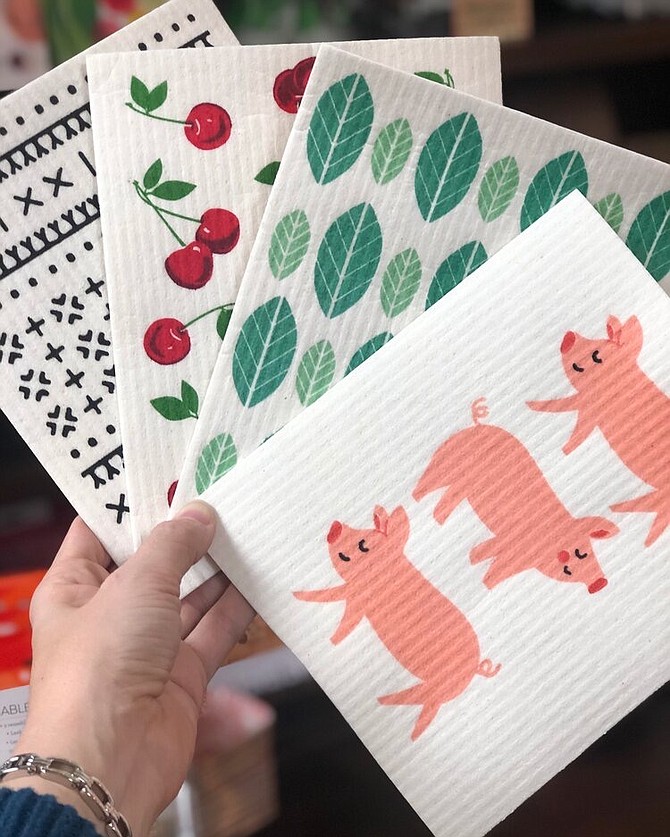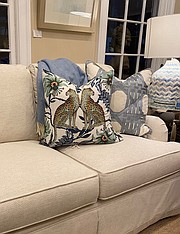 Boxes of chocolates and bouquets of flowers are ideas that might come to the minds of those who are still on the hunt for the perfect gift to give on Cupid's Day. Though we celebrate St. Valentine in just two days, home décor aficionados come to the rescue with a few chic gift ideas for the home design enthusiasts in your life.
"Whether you love to cook or you just love to eat take-out, a pop of color on the countertop will bring a smile to your face every time you walk into your kitchen," said Anne Walker of Anne Walker Design. "For a gift that will bring joy for years to come, surprise your significant other with a bright red Kitchen Aid Stand Mixer and a set of red silicone spatulas for Valentine's Day. Such a joy to use and a delight for the eye."
A set of Swedish towels can be a game changer for those who are environmentally conscious and obsessively clean, says Courtney Thomas of the Picket Fence, a home décor and gift boutique in Burke, Virginia. "You can use Swedish towels to clean anything you'd clean with a paper towel," she said. "But they're reusable and you can throw them in the dishwasher when they get dirty."
Eco-friendly and made entirely of biodegradable cellulose or a combination of wood pulp and renewable cotton, Swedish towels can be used for household cleaning projects that range from spills on a counter tops to water spots on a mirror.

For a gift that does double design duty, a candle in a reusable vessel is an option that Thomas suggests. "We have some candles that come in a pottery container and once the candle is gone, you can still use the pottery," she said. "It's like a two-for-one. Pottery is food safe and can go in the oven and dishwasher if you want to make a dip or something in them."
For those who decide to give flowers on Valentine's Day, add a vase for displaying those buds, suggests Walker. "Instead of spending more than $100 on roses for your sweetheart, spend under $100 on [an] unbelievably gorgeous cocoon Vase by Danish design house, Holmegaard," she said. "Fill it with a beautiful selection of fresh flowers [and] instead of having the roses for a few days, your beloved will have this gorgeous, stylish vase for a lifetime."
Those who want to give a gift that offers a luxurious night's sleep should consider a silk pillow case, says Amanda Mertins of Patina Polished in Alexandria. "They're a wonderful gift because they're good for your hair," she said. "And silk stays cool which might be good for those who get hot at night."
There's nothing more classic than a silver picture frame adorning one's side table or book case, suggests Mertins. "When we are designing a living room, we often walk into someone's house and see photos of their loved ones displayed in a hodgepodge of frames like wooden frames and ceramic frames. Giving silver frames allows photos of your family or children to be displayed tastefully in classic silver frames"
Bursts of color in the form of textiles can brighten them home of one's valentine, advises Mertins. "Tablecloths, runners and napkins in silk, velvet and cotton by Ardmore Design make a beautiful table setting," she said. "There are some wonderful, washable throws in all different colors that make great gifts. People love them because they're pretty and washable."