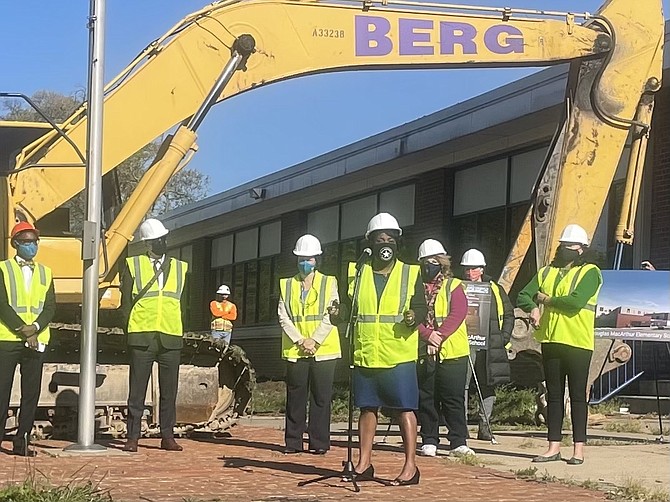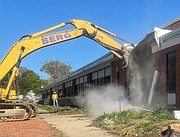 After years of planning, demolition began April 26 at Douglas MacArthur Elementary School in preparation for a new school to open sometime in 2023.
Alexandria City Public Schools held a small ceremony to kick off the demolition, which is expected to take several weeks to complete.
"It is a long-awaited journey to open this new school," said MacArthur principal Penny Hairston. "There is so much rich legacy here and we are excited to bring that legacy to the new building."
The new MacArthur Elementary will be built on the same site as the old building at 1101 Janneys Lane. It will contain 150,000 square feet of space with turf fields and play areas outside. Inside will feature improved spaces for classrooms, art and music rooms and physical education.
During construction, students will be relocated to a swing space in the old Patrick Henry Elementary School on Taney Avenue. The school board voted in 2019 to utilize the swing space after the new Patrick Henry Elementary School opened earlier that year.
Douglas MacArthur was built in 1943 and originally named Chinquapin School. More information is available at https://www.acps.k12.va.us/Page/2651.