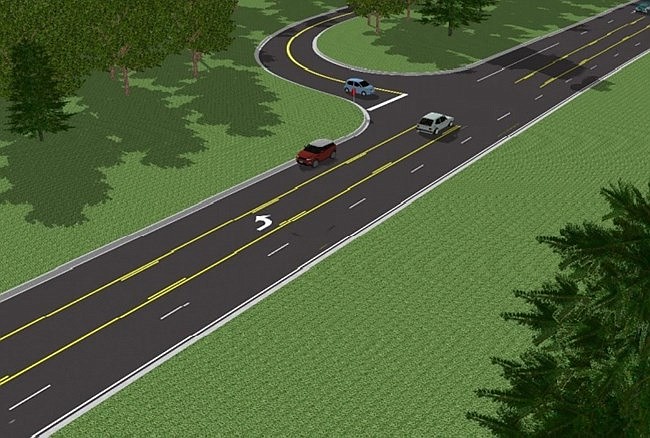 When the National Park Service announced the road diet plan for the George Washington Memorial Parkway earlier this spring, many were left with questions. Park officials addressed the questions with a web page and online conferences, where the plan was discussed.
Through mail, email and online meetings, the National Park Service has heard over 700 comments about their parkway plans. They did not specify if the comments were positive or negative.
On May 10, they discussed the plan in a virtual meeting, and many joined in to voice their opinions. Their plan, the "George Washington Memorial
Parkway Traffic and Safety Context Sensitive Solutions Assessment," identifies improvements to make the road safer and protect the parkway's scenery and history. The NPS plans to make improvements through education, engineering and enforcement. They will proactively encourage good driving behavior, make improvements through design, construction and vegetation management and encourage drivers to lower their speed.
There are nine places along the parkway between Old Town Alexandria and the Mount Vernon Plantation where things are going to change, and as indicated on the map. About two thirds of the actual lanes will be impacted. Road diets where two lanes will turn into one lane and a turn lane, and roundabouts, have been eyed as a possible solution at Tulane Drive, though some say more than one roundabout is needed.
At Belle View Boulevard, where many bicyclists and pedestrians sprint across, a median U-turn has been discussed as a partial solution. Adding delineators, which are movable posts between lanes from Belle Haven Boulevard to Belle View Road is on the NPS list for that location.
The Fairfax Alliance on Better Bicycling is also aware of the changes coming to the parkway, and the negative impact excessive speeds have to pedestrians and bicycle traffic, urging cyclists to speak up on the presentations.
"We also strongly recommended road diets and other measures to calm driver speeds," FABB said in their blog.
On Thursday, May 20 at 7 pm. NPS is planning another virtual meeting with GWMP Superintendent Charles Cuvelier, who will give a presentation on the study.
https://www.nps.gov/gwmp/learn/management/south-parkway-safety-study.htm