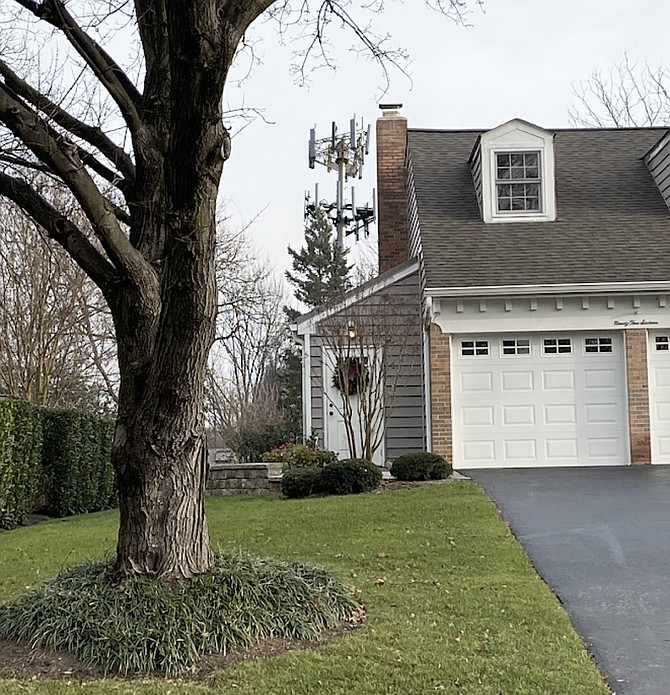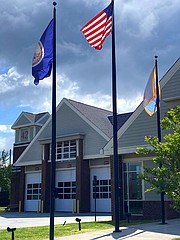 The proposal to construct a telecommunication facility, with a 114-foot monopole tower at County-owned Wolf Trap Fire Station #42 in Vienna, died on May 4 after Supervisor John W. Foust (D-Dranesville District) presented a Board Matter concerning Milestone Communications/ Special Exception to the Fairfax County Board of Supervisors during its regular meeting. The fire station is located at the intersection of 1315 Beulah Road at the intersection of Leesburg Pike.
According to Foust, the County and Milestone engaged in negotiations related to Milestone's request to lease the Wolf Trap Fire Station but had not reached an agreement. Since the County owns the Wolf Trap Fire Station and the lease negotiations between the County and Milestone paused, Foust requested that the Board withdraw its consent for Milestone's application.
"As the Board knows, as a property owner, the County places a high value on community participation and feedback on projects located on its land and expects its potential tenants to provide the same level of commitment to soliciting public input," Foust said.
GREAT FALLS Citizens Association held a March 15 webinar featuring a presentation by Milestone Towers as its guest and a community-wide call-in about the proposed monopole at Fire Station #42 Wolf Trap. At the time, callers voiced concerns over aesthetics, residential property values, radiofrequency emissions exposure levels, macro vs. small cell technology, and 5G preference. John Nelson, President of Ciara Estates Homeowners Association, said, "This (seeing an image of the monopole superimposed on a photo of the neighborhood) is an eyesore...visible from most of the homes in our homeowners' association."
Som Venkatanarayan of Vienna said, "This is industrial power, not [appropriate] in an R-2 zone.
Chris Harold, Vice President of Milestone Towers said at the webinar that Milestone planned to install a 50 by 50-foot fenced compound, remove five trees, and plant fifteen to twenty trees and install an access road.
Hearing that the tower was now off the table was good news to Randy and Diane Schumacher, whose property was one of five or possibly six. Diane said that would have been in a direct sightline with the tower. "The backs of their homes directly face the open field," she said. According to Diane, the community had a meeting with Supervisor Foust a few months back to present their concerns.
"I will say we are grateful to him, and we applaud the Supervisor's decision, leadership, and listening to our community and other communities' concerns," Diane said.
Asked if she thought this was the end of the monopole proposal; Diane said, "The honest answer is, no…We hope it is put to bed, but you just never know when someone will come forward again."
Randy added that the community needed to be vigilant and engaged with the local government in these situations. "Stay involved as an active civic community to make sure that the community maintains its character," he said.
IN THE FALL of 2020, applicant Milestone Tower Limited Partnership IV and the Board of Supervisors of Fairfax County filed a Proffered Condition Amendment to amend RZ 78D060 for modifications and development conditions to allow telecommunications facilities. Since the proposed site, public property Fire Station #42, was in an R-2 Residential District, per Fairfax County Zoning Ordinance, monopole structures required a Special Exception approval. The Planning Commission hearing on the Special Exception was scheduled for May 5, and the Board of Supervisors' hearing with the tentative final vote on the matter was to be on June 8.
As of press time, Milestone could not be reached for comment.