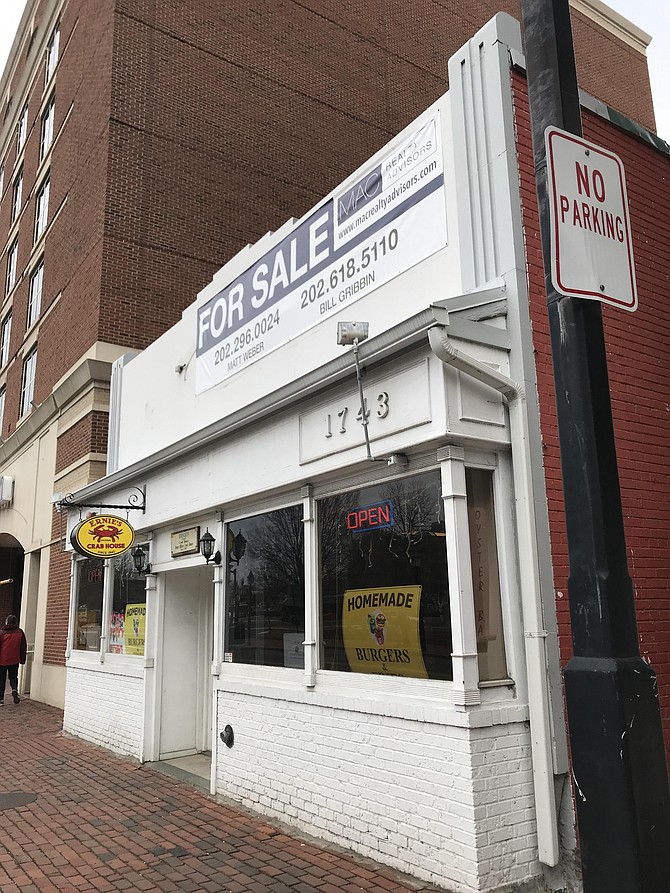 Closures and openings – sometimes with one restaurant over the course of several days! – is the theme of the moment in the Alexandria food scene. Let's dig in.
Ernie's Original Crab House closes
After four decades, the venerable crab shack on King Street in Old Town closed its doors for good at the end of April. Representatives from the business wrote on social media: "It's been one long crazy ride, but the time has come for a new chapter. We want to thank everyone that's come thru and especially our regulars! We'll miss you! Thank you for giving us the opportunity to serve you. It's been our most sincere pleasure! Please stay safe in this crazy world that we live in."
Days later, a Bob and Edith's Diner T-shirt appeared in the window of the former Ernie's, portending new life for the old space in the coming months.
Goodies Frozen Custard and Treats to open in old ice house
The summer heat is about to cool off a few notches when Goodies opens its doors at 200 Commerce St., in the well-known "ice house" building on the corner. Already, owner Brandon Byrd is doling out plenty of custardy goodness from his vintage Goodies truck in front of the former Mutual Ice Company building, but within a few weeks the indoor shop will be up and running. Looking for your next custard fix? Keep an eye on Goodies' social media for the latest truck hours in the meantime.
Blue and White Closes, Reopens
The Blue and White Carryout, a mainstay for to-go breakfast and lunch at 1024 Wythe Street, on the corner of Route 1, has had an eventful few weeks. At the end of April, customers got word that the deli, which has been open since 1942, was closing. But lo! The story didn't end there. After much public outcry from faithful customers, the Blue and White reopened shortly thereafter and has once again begun serving breakfast and lunch to the community. Customers posted this week on Facebook from the carryout spot to prove it was open. "Blue & white is open, I repeat blue & white is still open … bean soup, bologna n egg," posted one customer.
Hope Nelson is the author of "Classic Restaurants of Alexandria" and owns the Kitchen Recessionista blog, located at www.kitchenrecessionista.com. Email her any time at hope@kitchenrecessionista.com.