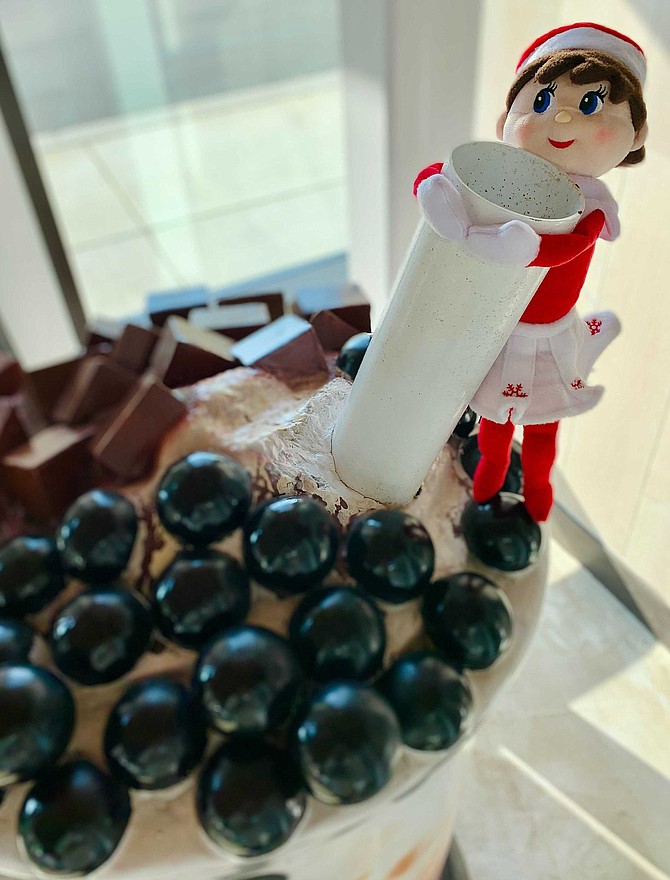 To encourage customers to shop local, Fairfax City will celebrate the holidays this weekend with Small Business Saturday on Nov. 27. The fun will also include the City's annual, Elf Scavenger Hunt, plus special offers and giveaways.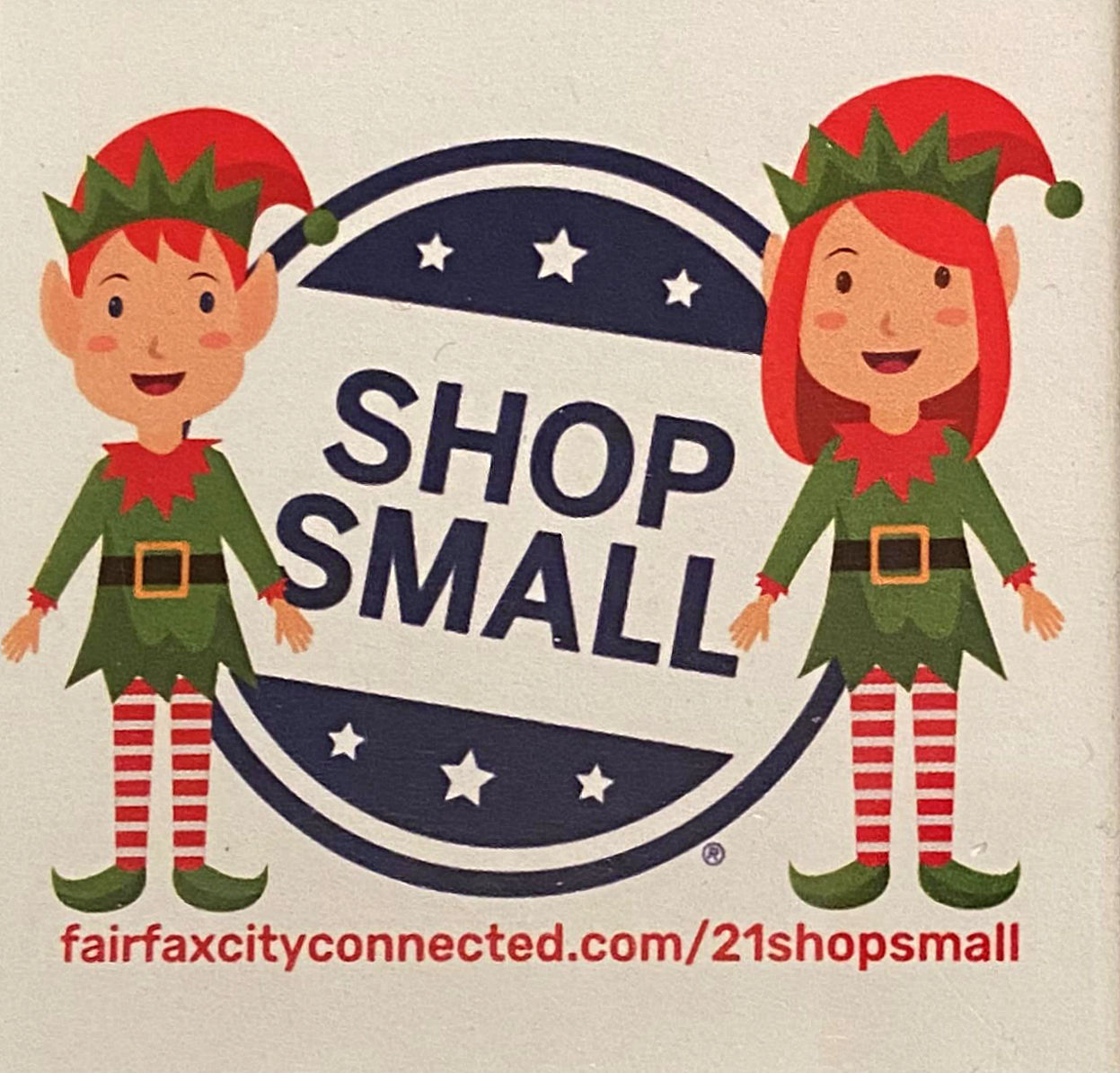 Fairfax City's Economic Development Office is putting on this event in partnership with the Central Fairfax Chamber of Commerce and the Old Town Fairfax Business Assn. And all three entities are delighted to participate.
"Fairfax City kicks off the holiday season on this special day," said Shannon Duffy, executive director of the Old Town Fairfax Business Assn. "The OTFBA celebrates Small Business Saturday with our community in support of our fierce, hardworking, small businesses. We are excited to bring family programs and activities that reward shoppers and support local, small businesses, this holiday season and all year long." 
Established in 2010 and held on the Saturday after Thanksgiving, Small Business Saturday is a nationwide initiative to help local communities thrive by encouraging shoppers to support independently owned businesses during the holidays. And, said Danette Nguyen, the City's assistant economic development director, "As a Small Business Saturday Neighborhood Champion, Fairfax City serves as an ambassador for the Shop Small cause by supporting, rallying and bringing other businesses together throughout the holiday season."
An important part of the City's Shop Small movement is Fairfax's Elf Scavenger Hunt, which will begin at 9 a.m. with a welcome station at Old Town Hall, 3999 University Drive. There, attendees can pick up treats and giveaways – including tote bags, coffee and cocoa, participate in children's activities, have a photo taken with Santa and pick up an Elf Scavenger Hunt card. Children may also mail their letters to Santa, create elf picture frames and have up to three gifts wrapped for free, while supplies last, until 2 p.m.
The card lists 29 businesses that have hidden an elf inside their business or somewhere in their storefront windows. Shoppers are encouraged to find five or more elves and to make a purchase at one business by Monday, Dec. 6, to have their name entered into a drawing to win one of 10 gift cards, valued at $50, from a participating business of their choice. 
New, unwrapped toys for donation to Toys for Tots will also be collected at the welcome station. They may also be dropped off that day in the designated toy boxes inside Old Town Hall.  
While searching for elves, residents and visitors may use this opportunity to start their holiday shopping, while supporting local businesses, as many are featuring special promotions and sales for the day. But there's an even more important reason for shoppers to participate.
"As we continue our economic recovery, it is vital that we engage and patronize our independently owned businesses, as they are the core of our neighborhoods and communities," said Nguyen. "Now in its third year, the citywide Elf Scavenger Hunt was developed to directly connect shoppers with small businesses."
"It's also a great way to support those you know and discover hidden gems in our small business community," she said. "I urge all to spend locally this holiday season and support the small businesses that are the heart of Fairfax City."
Likewise, Jennifer Rose, executive director of the Central Fairfax Chamber of Commerce, said, "The Central Fairfax Chamber of Commerce is pleased to be a part of what is rapidly becoming a Fairfax City Tradition. The Elf Hunt and welcome station are fun, family-friendly programs to encourage the public to shop local and support the small businesses throughout the City of Fairfax."
Nguyen also noted that the City's Economic Development Office is recognized again this year as a "Neighborhood Champion" as part of the American Express Shop Small program.
To learn more about Fairfax City's Small Business Saturday, go to fairfaxcityconnected.com/21shopsmall and visit the welcome station, this Saturday, from 9 a.m.-2 p.m.