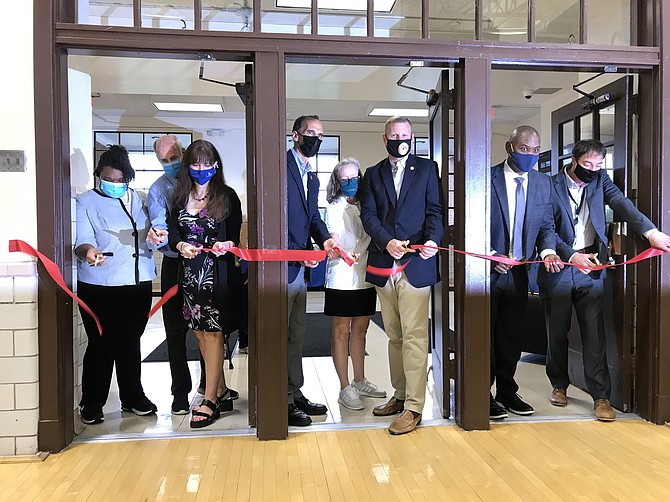 Dating back to 1939, the Original Mount Vernon High School stood as a classic example of Colonial Revival architecture and was listed on the National Registry of Historic Places in May 2018. 
On Sept. 22, 2021, the Department of Neighborhood and Community Services, along with Supervisor Dan Storck and the Fairfax County Board of Supervisors, cut the ribbon on this center, dubbed the South County Teen and Senior Centers at a ribbon-cutting ceremony attended by many.
Back in 1939, the school was part of President Roosevelt's "New Deal," program, and now there's even a newer deal in the form of an adaptive reuse plan by the county. 
The approximately 140,000-square-foot facility consisting of the main high school building and several smaller buildings to the west and south is being used to complement this part of Mount Vernon and provide a new outlet for learning.
Officials on hand to celebrate the event included Supervisor Dan Storck (D- Mount Vernon), Board of Supervisors Chairman Jeffrey C. McKay (D), Supervisor Rodney Lusk (D-Lee), Mount Vernon District School Board Representative Karen Corbett Sanders, NCS Director Lloyd Tucker, and Department of Public Works and Environmental Services Director Chris Harrington. Afterward, there were tours of the facility.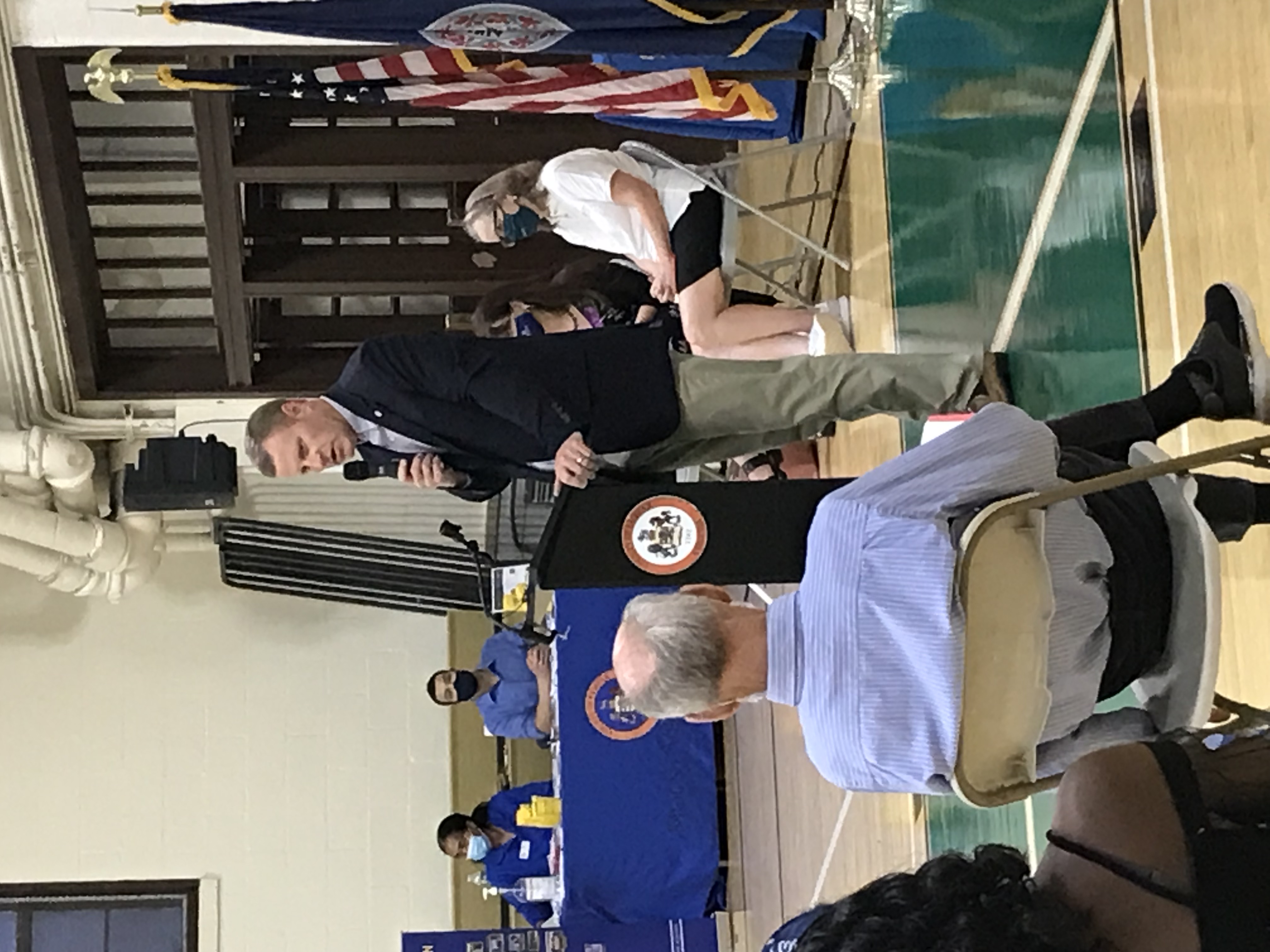 Chairman Jeff McKay
Fairfax County acquired the historic Original Mount Vernon High School, located at 8333 Richmond Highway, in fall 2016 and started the project with a renovation of a 9,000-square-foot portion of the building for the Teen and Senior Centers core. The combined centers serve as a multigenerational facility to accommodate clients of diverse ages and abilities. The vision was to create shared, multi-generational community spaces for "Pathways to Opportunity," efforts through education, workforce development and life skills development programs at the center. In addition, the plan is to be an incubator for nonprofits and businesses to develop in the area. A second phase of long-term development is currently underway.
This project is managed by the Fairfax County Department of Public Works and Environmental Services.