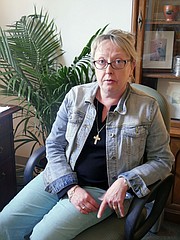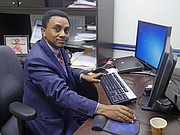 Thousands of Afghan refugees have landed at Dulles Airport in recent days. What next?
The normally systematic process of resettling refugees has been turned on its head by the sudden influx of Afghan Special Immigrant Visa holders who have been evacuated in recent days.
In addition, the deadline for getting refugees out of Kabul has led to desperate efforts by individuals and organizations to assist with the identification of refugees, filling out the paperwork and other mechanics and to assist those in hiding left behind without adequate resources.
"Traditionally we are able to welcome the refugees at the airport, provide a culturally appropriate meal, toys for the kids and housing with furnishing which we have prearranged," says Jessica Estrada, Director of Newcomer Services for Catholic Charities. Catholic Charities is one of three resettlement agencies in Northern Virginia along with Lutheran Services and Ethiopian Community Development Council (ECDC), which have been designated by the State Department to receive and place the newly arrived families.
"In the current emergency circumstances, instead of getting at least two weeks' notice so we can prepare for their arrival, things have been changing very rapidly with sometimes a day or two turnaround time," Estrada says.
Emily Gilkenson, Ethiopian Community Development Council Community Engagement and Communications Officer, adds, "The situation is rapidly changing and evolving. The current situation has some legal and procedural differences from what the staff are accustomed to and information often comes last minute so it can feel overwhelming."
In the current situation, a step has been added for the refugees, who are flown to one of several U.S. bases for vetting and filling out documents and then assigned to their location.
The State Department assigns refugees to their U.S. location based on having a relative or friend nearby (a U.S. tie) as well as the area's ability to provide services. Catholic Charities says they have welcomed 2,600 special immigrant visa holders to northern Virginia in the last six years and resettled 326, most from Afghanistan, this year. They add that as the Afghanistan situation has evolved the number of SIV holders has dramatically increased with about 35 SIV-holders resettled in Alexandria City sent from Fort Lee in August. An SIV holder is a refugee who worked for the American government abroad and whose life could be in danger if he/she remains in his or her own country.
EDCD says that Arlington has been receiving five-to-seven families a week with four-to-10 family members for the last few weeks, "an unusually high volume due to these unprecedented circumstances." Gilkenson says since October 2020 they have welcomed 330 SIV refugees across their network with the majority of current Afghan refugees placed in the cities of Denver, Arlington, San Diego, Houston and Silver Spring. Each week since the evacuation flights began, they have been assigned a portion of all new SIV refugee cases by the State Department.
Kurt Larrick, Assistant Director Arlington County Department of Human Services says, "Not many refugees are ever resettled in Arlington due to the cost of living. Most refugees in northern Virginia are settled in Manassas and Fredericksburg." He says if they do resettle any in Arlington "our role would be to work with the resettlement agencies to get them a health screening, get their kids enrolled in school, etc."
Takis Karantonis, Arlington County Board member says, "We were surprised like everyone else. We have to step up significantly. We did it before with Iraqi refugees." He adds, "some are really uprooted; we need to make it as easy as possible. We shouldn't draw the line with who can get in. We have a moral obligation. We were running the country. We broke it; we own it."
Matt de Ferranti, Arlington County Board chair, shared a statement issued on Aug. 25 by twelve mayors and chairs of northern Virginia including information about how citizens of northern Virginia can help with links to the three resettlement agencies operating here.
Justin Wilson, Mayor of Alexandria says, "Since the beginning of the refugee crisis, our DCHS team has been working in partnership with DSS to support the families settling in the City. We have a refugee response protocol that was activated for this effort." He adds, "I have been blown away by the generosity of so many in the community coming together to support these new residents."
Daniel Mekibib, Director of the Alexandria Workforce Center says they have received 100 refugees in the last two months, "much more than usual. What we see on TV we haven't fully felt yet."
Mekibib says refugees are processed individually, so he expects the number in Alexandria to increase gradually.
He adds a challenge is with finding available housing. He says in 2017 they ran out of childcare. "Right now we're ok."
Mekibib coordinates with the other Alexandria agencies to get the refugees what they need such as cash, childcare, housing and to assist in finding employment. He says the immediate goal is to find a survival job to pay the bills, but then more important is to find a job where the person can reach their potential a couple of years from now.
He points to a pilot program "that has been working beyond your imagination." The program is a three-month work-based program where an employer coaches and helps the refugee and pays a full wage during that time. During that period the refugee shows what he can produce and often gets hired into a full-time job.
Mekibib says he was at Dulles airport last Saturday with other local officials processing refugees in the repatriation program. He says they, as well as other northern Virginia social service staff, continue to cover 24- hour schedules at the Emergency Repatriation Center at the airport.
He notes this is not the Dulles Expo Center where the non-US citizen at risk Afghans are temporarily placed.
There are nine resettlement agencies across the country with three serving northern Virginia. The resettlement agencies receive funding from the State Department to provide essential services to the refugees for 30-90 days. This includes housing, food, medical services. They also provide assistance with job opportunities, connecting with state and Federal social services, enrolling children in school and cultural acclimation.
"The goal is to assist refugees to become economically independent and self-sufficient as soon as possible through employment and linkages to service providers." Job development and training are provided for 180 days.
Once the resettlement benefits end, many families are not self-sufficient yet. They have taken whatever low level job they can find while they get training and experience to put them on a path toward self-sufficiency. They might be learning English, taking driving classes, need emergency rent, face health issues and cultural challenges.
Community and faith-based groups often step in to supplement rent and help provide necessities. Melanie Gray, Director of Outreach and Mission at Christ Church in Alexandria, leads a faith-based group to assist the families with whatever they need from babysitting, to a ride to the dentist, to getting a stroller or winter jacket.
This Christ Church Refugee Ministry began about 5 years ago when Gray realized a lot of people coming to the Christ Church Lazarus Ministry, which assists low-income people, were refugees. A year later the community group, which she had established, had grown to 20 participants and today has more than doubled. They meet weekly by phone to share information, check on the status of families and plan what they can do next to help.
Care teams have been set up assigned to specific refugee families to assist them with daily needs as well as moral and cultural support for families who have lost close family members and are grieving as they face the many challenges in a new country.
At the Aug. 27 meeting Gray announced the good news that the final Christ Church Ministry family in Kabul had made it to Qatar where they are safe. The group resolved to check in and offer a listening ear to new families, offer love and support through providing family/child friendly care packages, and to pool the group's resources to offer financial assistance for families struggling with rent.
Gray points out they have learned it takes the average refugee family an extra five months of rent supplements to become self-sufficient beyond the 90 days provided by the resettlement agencies. Fairlington United Methodist Church volunteered $3,000 in rent supplement on the spot.
The group also finalized efforts on a letter for government officials to be sent out immediately. "We only have four more days to get the refugees out."
Dale Dwyer from Rock Spring UCC in Arlington created a database of 256 refugees with information on their documentation that are stranded in and around Kabul who need assistance to get out. It accompanied the letter signed by the local faith leaders with the urgent message to assist these refugees with their requests for help.
Betsy Joslyn, a member of Christ Church, shared that she is organizing medical care for refugees on a hoped-for flight from Kabul to Kampala, Uganda, a safe haven. The Church of Jesus Christ of Latter Day Saints is looking for church members to be on Care teams. Other churches are assisting with welcome packages.
In Arlington, faith-based groups are also active. St. George's Episcopal Church and Mt. Olivet United Methodist Church established NOVA Friends of Refugees in 2016 in response to anti-refugee, anti-immigrant and anti-Muslim rhetoric during the Presidential election. It grew from three members to nearly 1,200 people from more than 170 faith communities, nonprofits, business, government and universities.
They focus on life skills support, advocacy and community events. Currently they are coordinating with resettlement agencies and have posted listings of the best ways to help, donate, or advocate that has gone out to their 5,000 member email list. They are also working to identify available free and low-cost housing. Their recently circulated form lists a number of volunteer opportunities with temporary or permanent housing at the top of the list of critical needs.

Estrada says Catholic Charities has found the moratorium on evictions during the pandemic has made fewer housing units available in the area so there are not as many turnovers of units. Sometimes they may have to put a refugee family in a hotel for a few days before they can find permanent housing so the need is great for short-term as well as longer-term housing.
In addition, the NOVA Friends of Refugees form lists transportation of furniture and household items to a nonprofit warehouse using your own vehicle, setting up of a team to set up apartments or providing refugees transportation or serving as a buddy to help with the family's assimilation. Used cars, dining room tables, sofas and computers are also welcome.
The group is also organizing events for the newcomers and refugees in the coming months and are urgently asking for long-term volunteers.
At the top of every list are monetary donations to supplement rent and other critical refugee needs.
Episcopal Migration Ministries, a resettlement agency active in other geographical areas says, "We are in an emergency critical moment. But we need to remember when the press cycle has moved on, the need remains."
How to Help
The local resettlement agencies for the Northern Virginia area are:
Catholic Charities https://www.ccda.net/need-help/immigrants-and-refugees/migration-and-refugee-services/
Lutheran Social Services https://lssnca.org/take_action/afghan-allies.html
Ethiopian Community Development Council https://www.ecdcus.org/
Christ Church, Alexandria, email mgray@historicchristchurch.org
NOVA Friends of Refugees, welcomingrefugees@saintgeorgeschurch.org