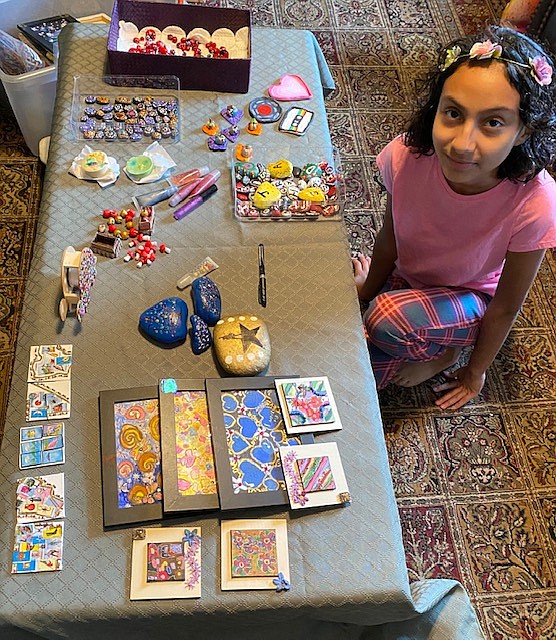 "It's good to be back." — Artist Jon Smith of Clearwater, Fla.
The Alexandria Old Town Art Festival made its return to John Carlyle Square, celebrating 19 years as one of the signature arts events in the city.
The two-day festival was held Sept. 18-19, with artists from around the country drawing thousands of attendees to the streets of the Carlyle neighborhood. Held for
 many years on King Street, the festival moved to the Carlyle area in 2020.
"It's good to be back," said Jon Smith, a painter from Clearwater, Fla., who described his work as a cross between realism and impressionism. "I like the layout of the Carlyle but I do miss the atmosphere of King Street – the Colonial feel. But the drawback is that it was more crowded there so there is a give and take to moving here."
All artwork at the festival is juried, which organizers say promotes a higher level of quality, diversity and creativity of art on display, "exemplifying the gifted artists in regions from all over the country." The show, sponsored by Howard Alan Events and American Craft Endeavors, is rated as one of the top 100 art shows in Sunshine Artist Magazine.