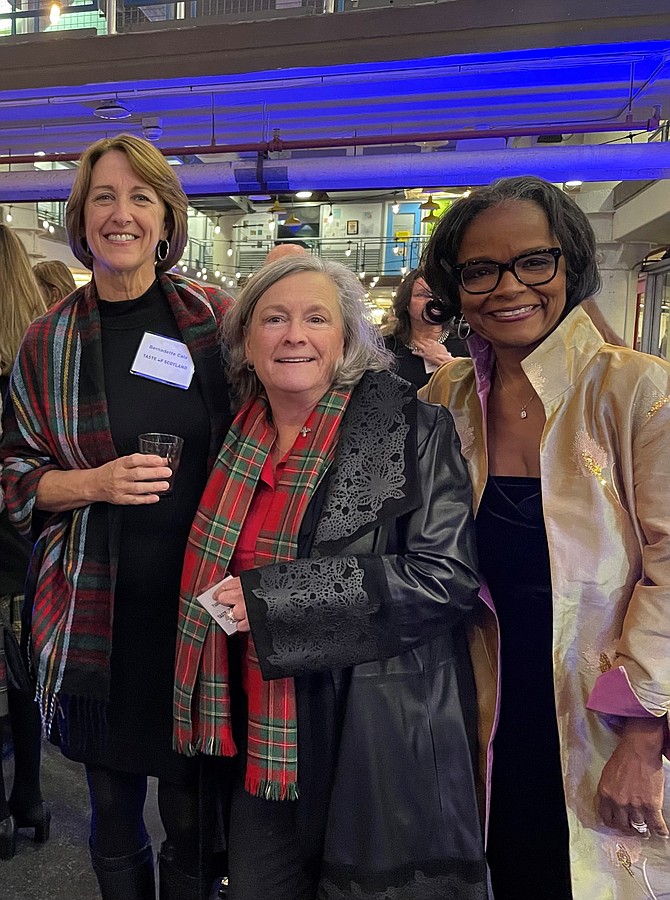 Any and everything plaid was the dress code for the Taste of Scotland, the annual fundraiser to benefit the programs of the Campagna Center held Dec. 2 at the Torpedo Factory Art Center.
"We are so excited to be back doing the Taste of Scotland event," said Campagna Center president and CEO Tammy Mann. "This is a very important fundraiser for the Campagna Center and we are delighted to have guests in the house helping us to raise money to make sure we can continue to do the work we are doing to support children and families in the community."
U.S. Sen. Mark Warner attended the event with his wife Lisa Collis. Also in attendance were Dundee, Scotland, Council Officer Ray Mara, The Lady Provost of Dundee Yvonne Campbell and The Lord Provost of Dundee Bill Campbell.
The event included whiskey-tasting stations, beer and wine bars and a custom art exhibit from Torpedo Factory artists. The Taste of Scotland serves as the kickoff to the Scottish Walk weekend of events benefitting the programs of the Campagna Center.
"This is a very important fundraiser for the Campagna Center."
— Campagna Center CEO Tammy Mann