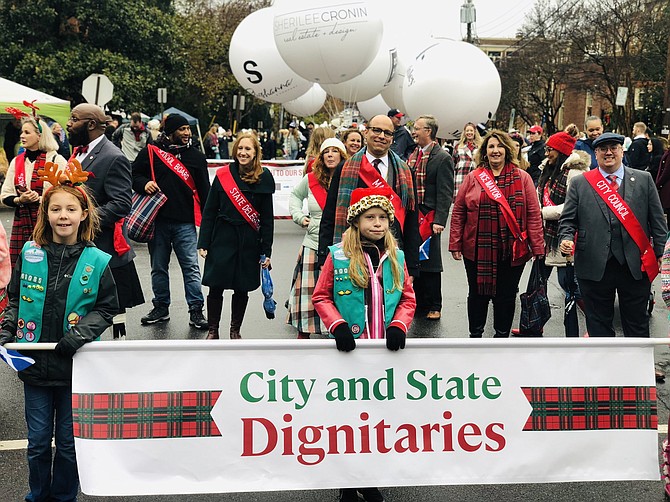 The Scottish Walk weekend was the warmest in many moons. "
The rain stopped JUST in time and we had an amazing parade," tweeted Mayor Justin Wilson. His video of the parade finale is well worth seeing, sound on. https://twitter.com/justindotnet/status/1599126750729863168
Alexandria continues celebrating its heritage with the iconic Alexandria Scottish Christmas Walk Parade. Dozens of Scottish clans dressed in colorful tartans parade through the streets of Old Town, joined by pipe and drum bands from around the region, as well as terriers and hounds and more. This year's Grand Marshal is Redella "Del" Pepper, the recently retired, longest-serving member of Alexandria City Council with more than 36 years of service to the community.
The Scottish Walk weekend of events benefits the programs of the Campagna Center. "
Our mission is to deliver exceptional educational and social development programs for children, teens, and adults." www.campagnacenter.org
Photos by Michael Pope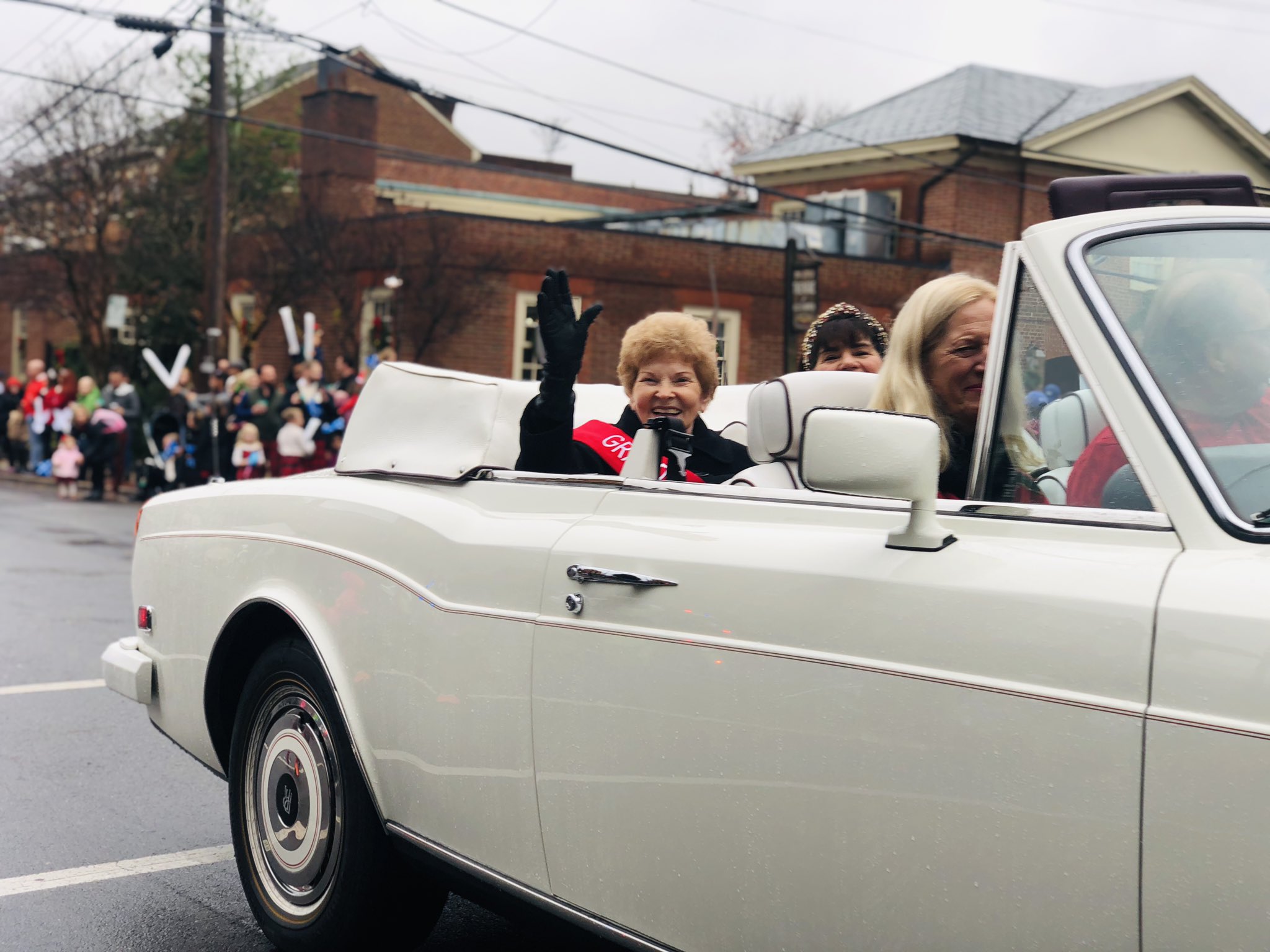 Scottish Walk Grand Marshal Del Pepper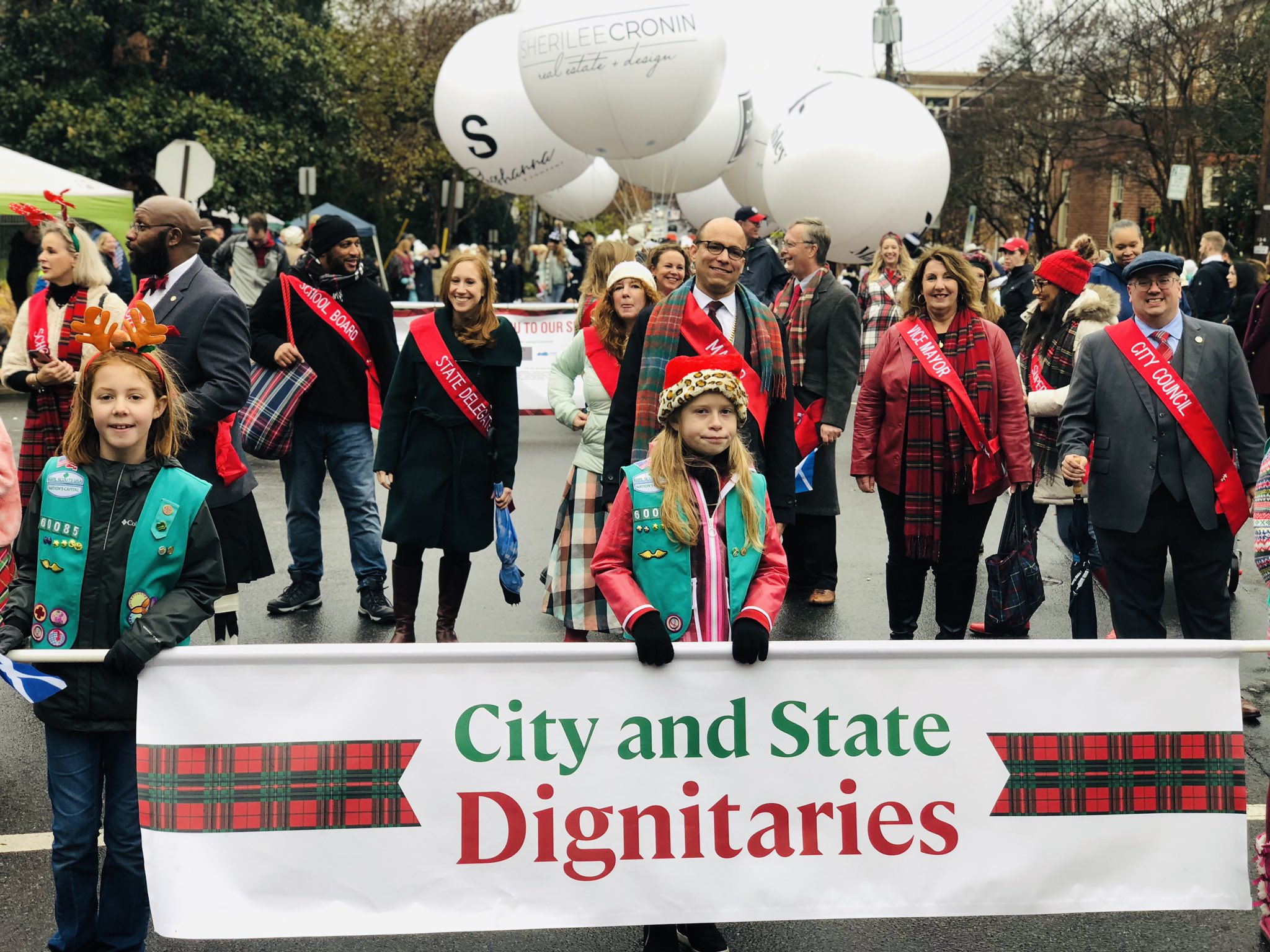 Is that Dignitaries or "Dignitaries"?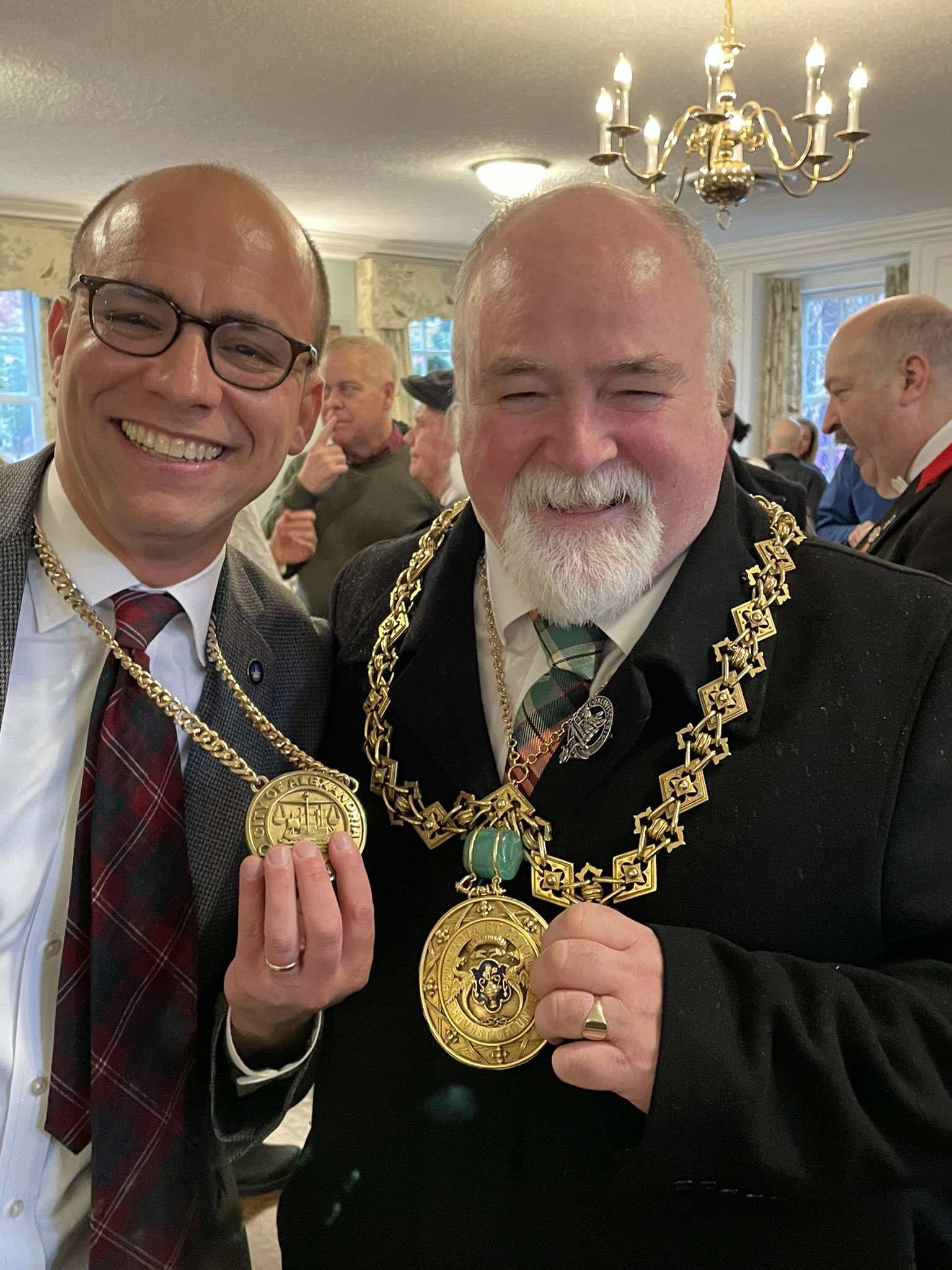 Mayor Justin Wilson and Lord Provost of Dundee, Bill Campbell
"Comparing bling sizing with the @LordProvostDCC."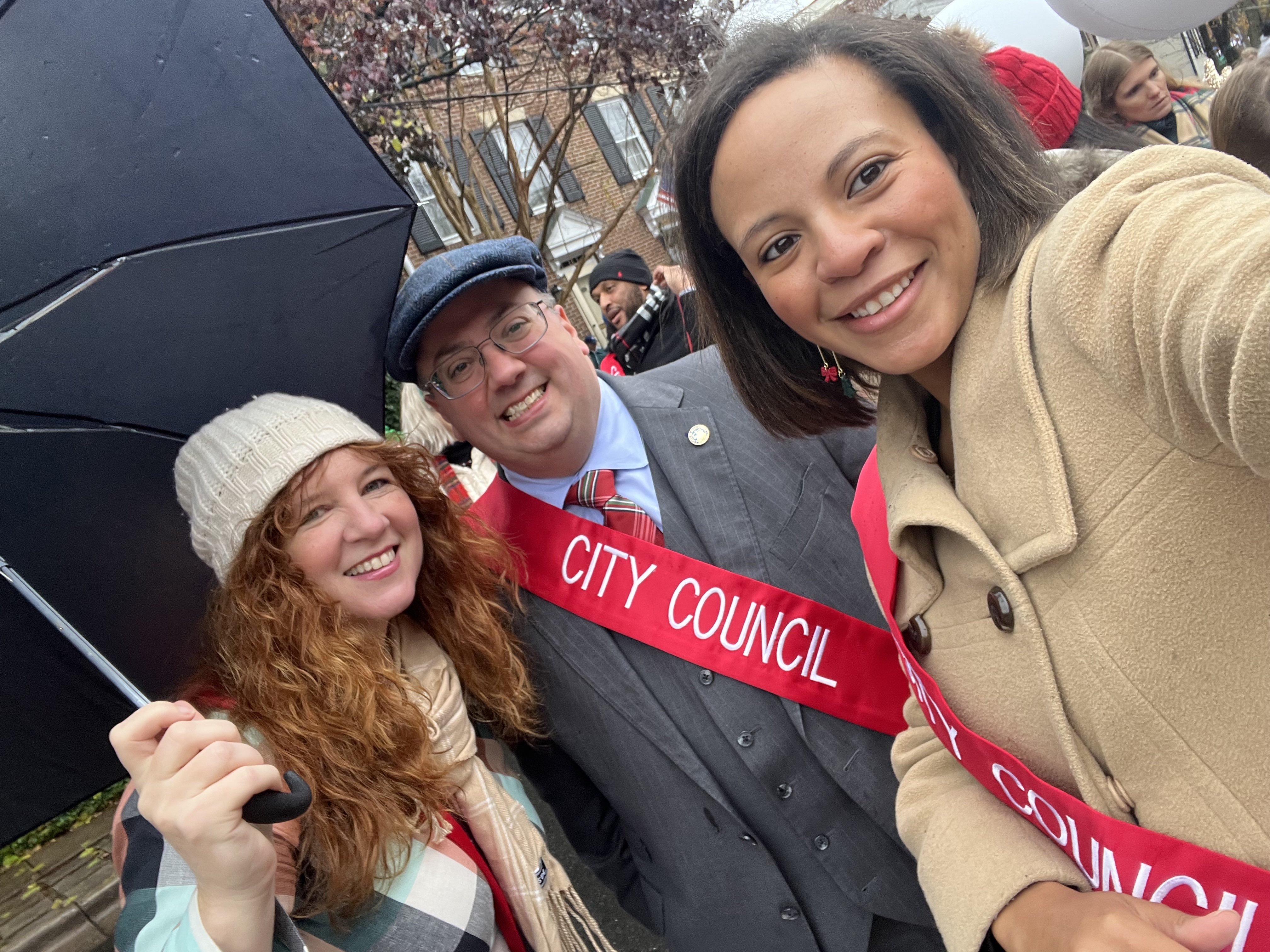 Alyia Gaskins: "It's the most wonderful day of the year! The Alexandria Scottish Christmas Walk Parade!"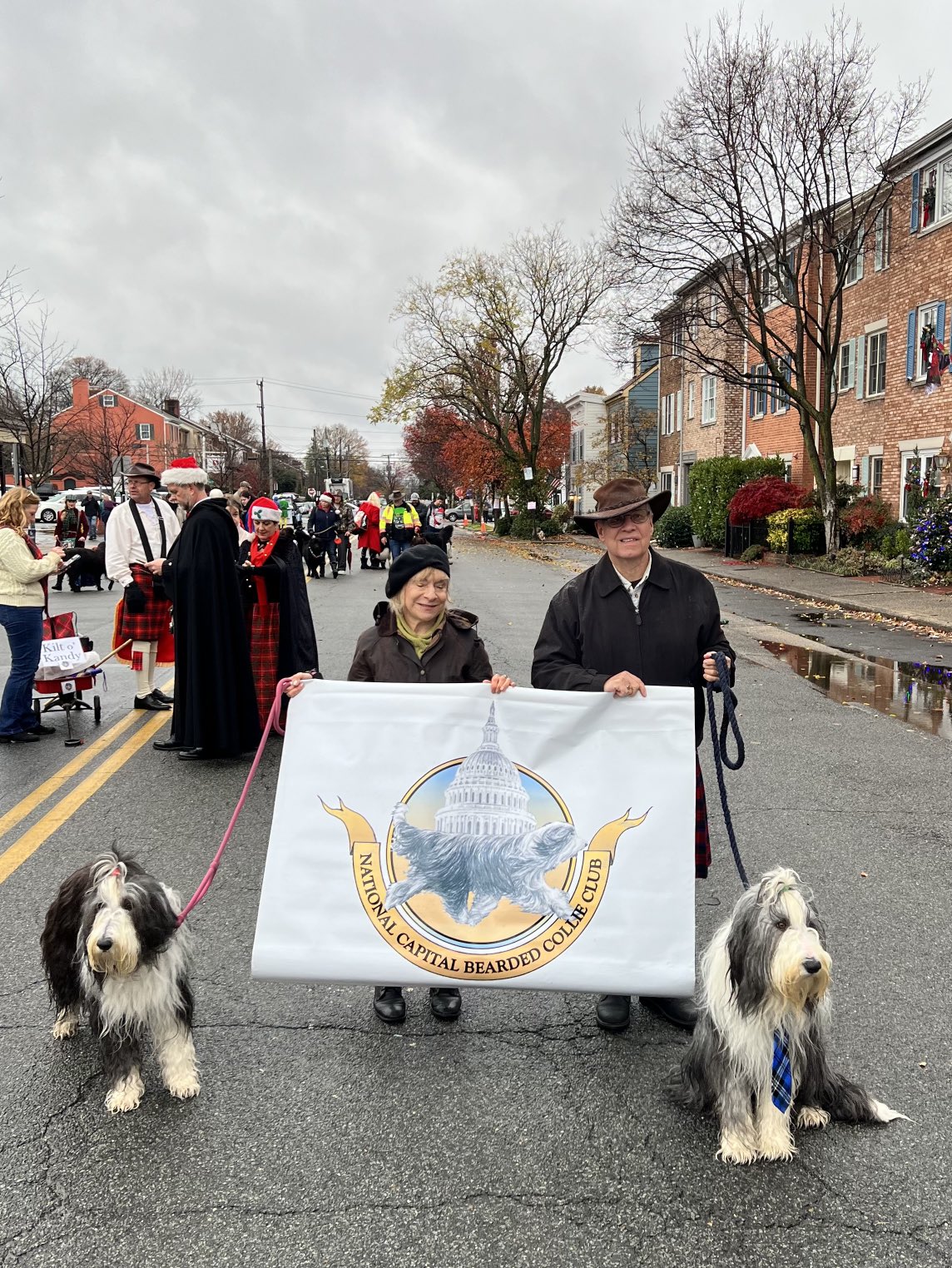 "Our bearded collies out representing the breed in the Scottish Christmas Walk in Old Town Alexandria."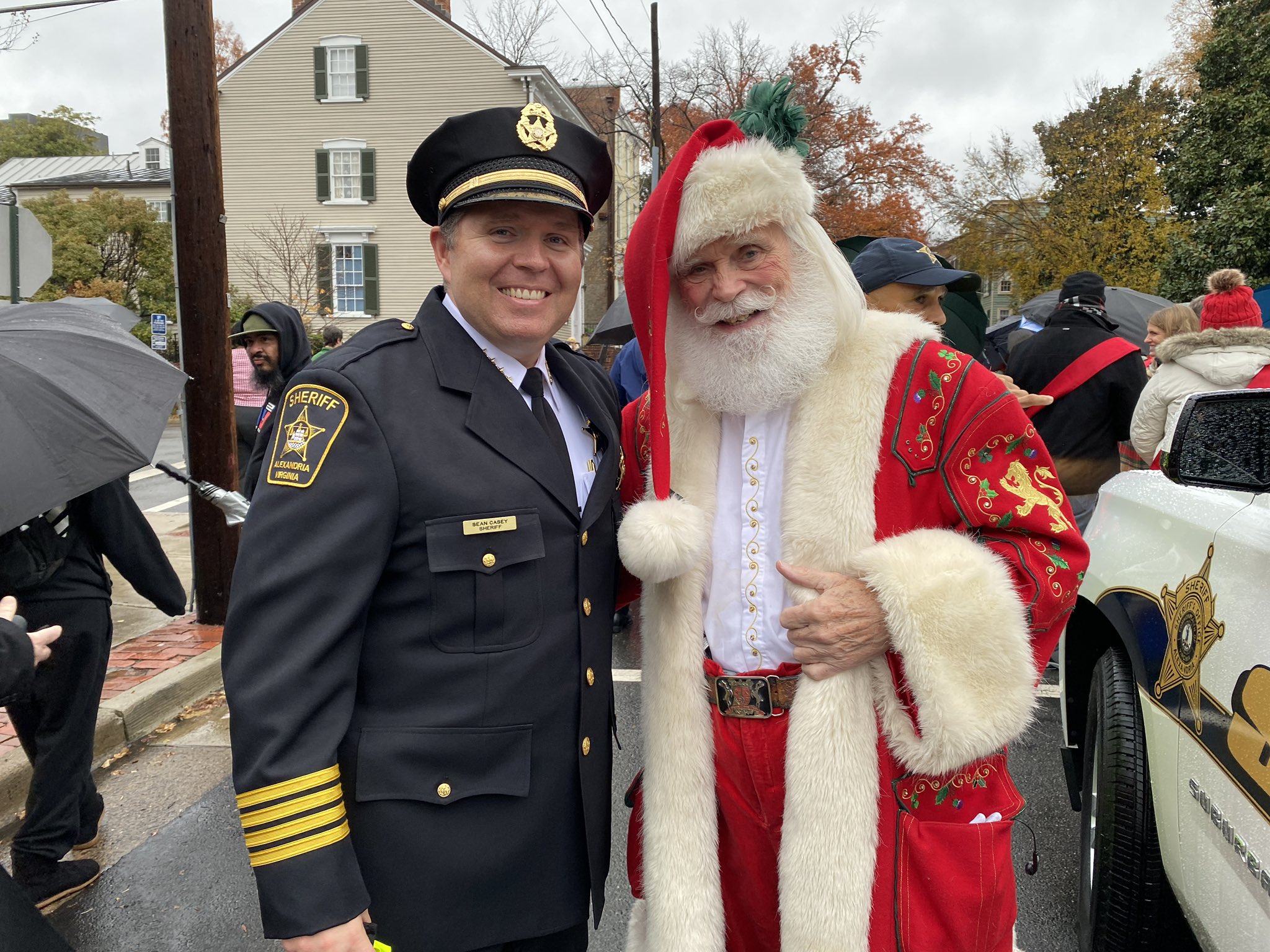 Is the City big enough for both of them?