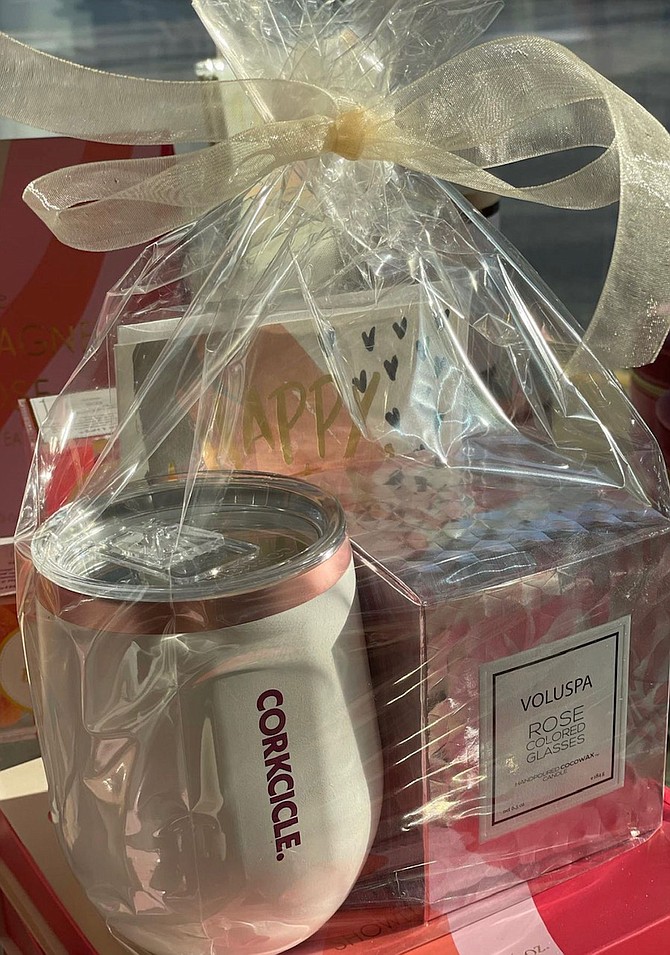 There are many ways to express love and appreciation this Valentine's Day.  While roses and chocolates can be symbols of romance and affection, practical gifts can demonstrate thoughtfulness. Items that make one's home enjoyable and relaxing can leave a recipient feeling appreciated. Local designers and lifestyle enthusiasts offer five suggestions that can serve as inspiration for surprising your Valentine.
"A cozy throw is perfect for snuggling with your sweetheart if you have dinner at home on Valentine's Day," said Bethesda designer Julie Powers. "You can then use it to refresh a room by draping it over the back of a sofa in your family room or a chair in your bedroom." 
Those who appreciate a relaxing spa day might enjoy a bed and bath tray, suggests designer Elizabeth Winnick of Arlington. "A special person in your life can sit back and pamper themselves," she said. "Look for a tray that has a wine glass holder and a place that will hold a tablet so you can read or watch a movie while you soak."
Gifting a candle isn't often associated with originality or creativity, but designer Ann O'Shields of The Nest Egg recommends a line of candles that come in a glass vessel that can be repurposed. Voluspa created a rose-scented candle that comes in a 3-D, geometric glass holder. Reminiscent of the romance that it is associated with Valentine's Day, the jar can be used to hold jewelry or flowers long after the candle is gone.  
A romantic dinner at home on Valentine's Day calls for candlelight. For those who are environmentally conscious, beeswax tapers might be just the ticket. Designer Melissa Sanabria recommends home interior items like throw pillows and home fragrance accessories that are made by small business and women, particularly those that are naturally sourced, eco-friendly and cruelty-free.