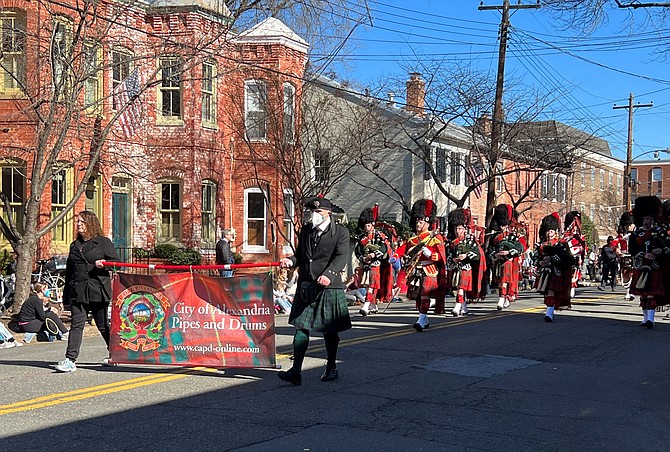 The largest and longest running parade celebrating the 290th birthday of George Washington made a triumphant return to the streets of Alexandria following a two-year hiatus due to the COVID-19 pandemic.
"What a great day for a parade," said Allison Glass, who attended with her husband David Hardison and 2-year-old son Patrick. "We had a wonderful time and Patrick enjoyed seeing all the people."
Mother Nature played her part as unseasonably warm temperatures brought thousands out for the parade, which honored local health care workers and first responders, who served as the parade's Grand Marshals.
Billed as the nation's largest George Washington Birthday Parade, the celebration dates to 1923 and featured the City of Alexandria Pipes and Drums, military marching bands, colonial reenactors and community and historical groups marching along the mile-long route.
U.S. Marine Corps Maj. Gen. Arnold Fields (ret) kicked off the parade with a powerful rendition of the National Anthem.  He was joined on the reviewing stand by George and Martha Washington, portrayed by Brian Hilton and Kari LaBell, Mayor Justin Wilson and other local politicians and dignitaries.